PRP For Hair Loss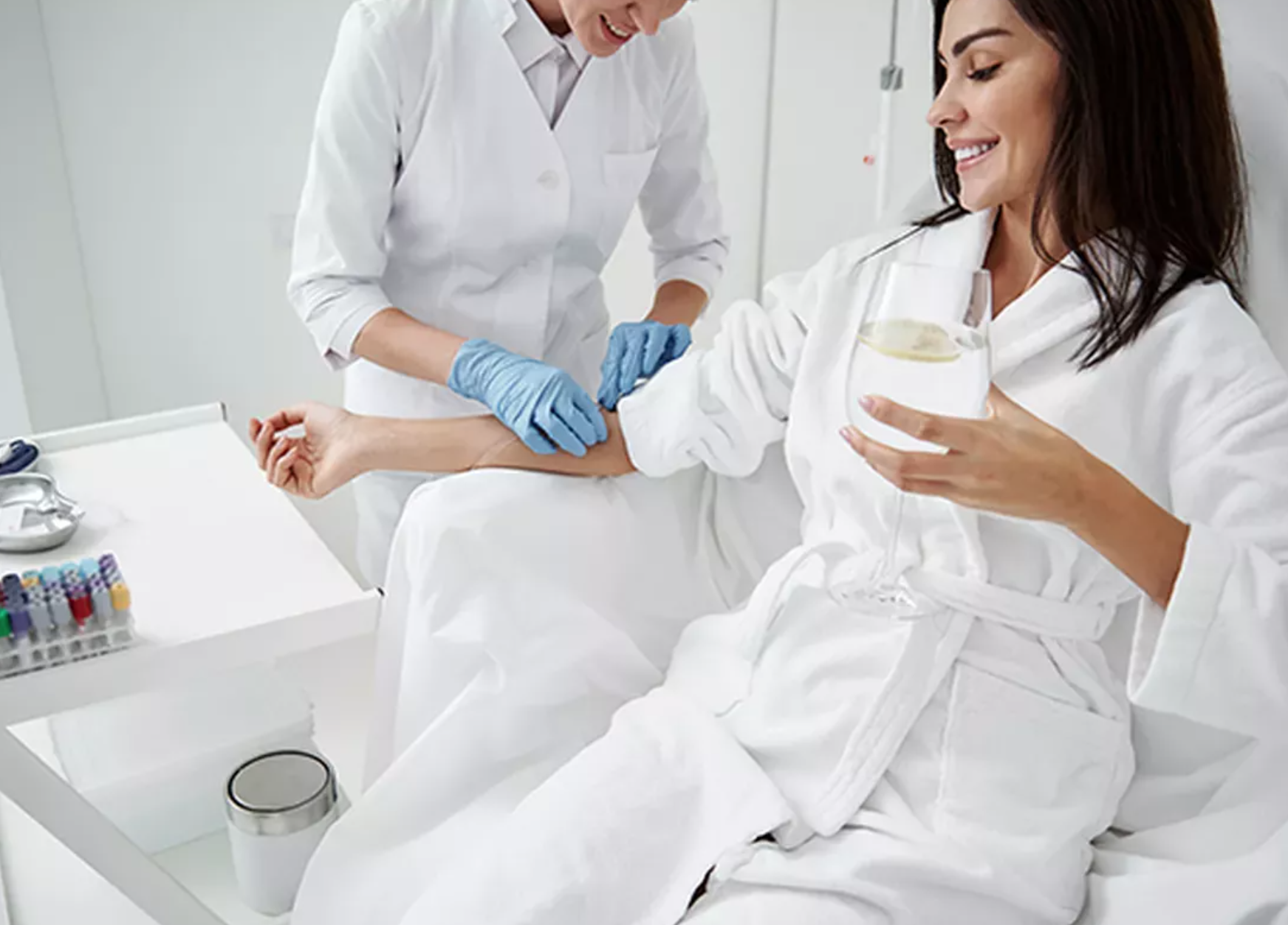 Platelet-rich plasma (PRP) for hair loss is a natural, permanent solution to rejuvenate and revitalize the appearance of your hair. It works by extracting your blood where it is then centrifuged to create a platelet-rich serum.
by Bharat Kothakota, MD MPH
Platelet-rich plasma (PRP) for hair loss is a natural, permanent solution to rejuvenate and revitalize the appearance of your hair. It works by extracting your blood where it is then centrifuged to create a platelet-rich serum.
This PRP serum is rich in healing and restorative properties that reignite hair growth in dormant or receding follicles. Here at SelfCare LA, we know how difficult it is to see yourself gradually losing hair a handful of strands at a time. That's why we so proudly offer PRP for Hair Loss because we are confident this research backed approach to hair loss might just be your answer to fight back the tides of aging and regain that full head of illustrious hair once and for all. If you're interested in learning more about PRP for Hair Loss or Skin Restoration or care to learn more about any of our other services please feel free to email us at [email protected] to schedule a consultation with one of our expert medical professionals or call us at (323) 337-3445
The Woes of Hair Loss
For many people, hair loss happens gradually as they age. It is estimated that 85% of all men will experience some degree of hair loss by the time they reach 50; 25% of those men's hair loss begins before they are 21.[1] But don't think hair loss is just exclusive to the XY chromosomes. 55% of all women will experience hair loss to some extent in their lifetime.[2] This can look like thinning hair, bald spots around the cowlick, and a receding hairline. For both sexes, hair loss can be embarrassing and detrimental to their self-confidence. Common causes of hair loss include:
Different forms of alopecia
Hormone imbalance
Poor diet
Lack of nutrients like biotin, zinc, and iron.[3]
Stress
While knowing the fact that most people will experience some form of hair loss in their lifetime, science has readied its approach to give the current generation a solution that far exceeds past hair loss solutions. Here at Self Care LA, we are proud to be atn the forefront of a new frontier of hair loss treatments with PRP. Now, you don't have to suffer in anguish as you see patches of hair on your pillow or crowding your shower drain. With PRP for Hair Loss, you can get natural, full results.
Benefits
INCREASED HAIR GROWTH & THICKNESS
The basic test for hair loss is called the pull test. This is where you run your fingers through your hair and gently pull up. If there are more than 10 hairs between your fingers then chances are your hair follicles are degenerating. In a 2014 study where 11 male patients were given PRP treatments for their hair loss, they all began the process of losing a mean total of 10 hairs in a pull test. After their fourth treatment, they saw a serious reduction to just 3 hairs lost in a pull test - a normal number for someone with normal follicular health. This is one of many studies that show PRP can have pronounced effects on hair loss and can even restore its growth and density in as few as 4 treatments.
NO SCARRING
In the past, the hair restoration industry relied heavily on follicular unit transplantation (FUT). In this procedure, an incision would be made around donor areas (areas where hair follicles are healthy and dense, usually found on the sides and back of the head). The healthy follicles would be extracted and then implanted into the target, balding areas. Here the hair would grow naturally. All sounds good and it worked for some patients, however almost all had a big scar where the incision was made at the donor areas. The thought was that the hair follicles would grow out to hide the scar, but many people had no such results. However, with PRP you don't have to worry about scarring because no incisions are made. The PRP is gently injected into the target areas, leaving behind only refreshed hair follicles as evidence of the procedure.
NATURAL RESULTS
Many people have tried wigs, toupees, and other non-organic hair restoration products. While these may help some, for others they may appear unnatural and unconvincing to pass as real, flowing hair. However, with PRP you are guaranteed natural results because the ingredients used in your serum are derived straight from you! No need to worry about allergic reactions or hair that looks unnatural on you. With PRP, you can see real results that are as unique as you are!
Candidates
Like mentioned before, to test if you are losing your hair a pull test is a standard way to measure the severity of your current follicular health. Candidates who have on average 10 hairs or see a steady increase of hairs come out in their pull tests may be an excellent candidate for PRP for Hair Loss. Also, candidates are people who may be self-conscious about their hair loss or if their hair loss directly affects their well-being. Here at Self Care LA, we know that this service can help just about anyone struggling with hair loss. If you are interested in seeing just how much hair growth you can garner from PRP for Hair Loss then please feel free to schedule a one on one free consultation with one of our medspa professionals today!
At your free personal consultation, we will first go over your medical and surgical history. It is important for us to note if you have tried any hair restoration procedures in the past and what, if any, effect they had on your hair growth. Then, we will open the floor to any questions or comments you may have regarding this or any of our other services. Next, we will inspect your hairline and see if we can notice any thinning patterns or receding hairlines. After that, we will configure a personalized plan to meet your aesthetic goals. Finally, a time and date will be scheduled for your first PRP session. Before you leave, we will give you a list of preparatory steps that should be adhered to in the interim.
Preparation
Before your PRP session, it is important to:
Avoid blood thinning medications as this can cause excessive bleeding during your PRP treatment.
Avoid nicotine and alcohol as these substances can hamper the body's natural ability to heal and recover.
Make sure to drink plenty of water. Your skin should be well hydrated before your treatment.
Procedure
First, we will draw a small amount of your blood. It'll take around 10 minutes to run the blood through a centrifuge to separate the platelets and the red blood cells from the plasma. Then, the platelets and healing chemicals will be taken and mixed together into a serum. Next, we will apply a numbing cream on your target areas before injecting the PRP. Once the cream has taken into effect we will gently inject the platelets into the target areas. The entire process may take up to only 20 minutes and then you are free to go back about your day! Many of our patients love to come by for a PRP treatment on their lunch break.
Recovery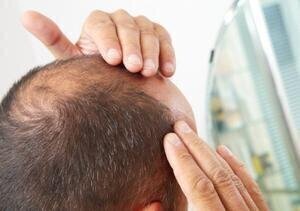 After your PRP session, your head may feel numb and tingly; this is completely normal and should be expected. If you have any other side effects or more moderate discomfort please feel free to contact us and make us aware of your side effects. However, since the serum used is organic to your body, side effects are incredibly rare.
Results
After a couple sessions, you will start to notice your hair is fuller, thicker, and more resilient to the hair pull test. After showers, you see far less hair circling the drain. When you wake up you see a near spotless pillow - free of hairs. These results should last a while and will remain permanent the more sessions you undergo with PRP.
Corresponding & Complementary Procedures
Here at Self Care LA, we strive to help you look and feel your best! That's why we offer so many different services that can target many different places around your body.
COOLSCULPTING
When fat cells are dropped to subzero temperatures they experience cell death and are then discarded through the body's natural excretion system. With our CoolSculpting device, we can help rid your body of unwanted fatty tissue once and for all! Perfect for the:
Arms
Buttocks
Thighs
Abdomen
Calves
Face
Neck
Back
Love Handles
If you are looking for a way to attack pockets of unwanted fat cells, look no further than CoolSculpting at SelfCare LA!
DERMAL FILLERS
Do you want plump lips, smoothed wrinkles, and a younger looking countenance? With dermal fillers, you can receive a boost to your naturally youthful radiance with just one injection. Using an array of Juvederm products, our clients achieve their aesthetic goals in as little as one session. This is done by hyaluronic acid (HA). HA is a naturally found chemical in our skin. When injected it binds with the moisture in our skin and expands. You can walk out of our office with instant results that last for up to 2 years.
Cost in Los Angeles
For PRP for Hair Loss, the cost can range depending on the size of the target areas and the amount of sessions needed to acquire the desired results. If you would like to learn more about the price for your individual PRP session please feel free to schedule a free consultation at our Santa Monica location today!
References
American Hair Loss Association - Men's Hair Loss / Introduction. (2021). Americanhairloss.org. https://www.americanhairloss.org/men_hair_loss/introduction.html
Dinh, Q. Q., & Sinclair, R. (2007). Female pattern hair loss: current treatment concepts. Clinical interventions in aging, 2(2), 189-199.
Hair Loss - Harvard Health. (2018, December 5). Harvard Health; Harvard Health. https://www.health.harvard.edu/a_to_z/hair-loss-a-to-z