Morpheus8: The Most Effective Treatment for Abdominal Skin

Table of Contents
Introduction
Tighter Skin with Morpheus8
Fast Recovery Times
Minimal Discomfort
No Incisions
Minimal Downtime
A safe and effective treatment
Reduce cellulite and wrinkles
Conclusion
Introduction
Regarding anti-ageing, creams and moisturisers can be an excellent way to combat wrinkles and age spots. While this is true, there's another factor that comes into play when it comes to skin health—the lymphatic system. This system is responsible for filtering toxins from your body, but as we age, our bodies become less efficient at removing waste through the lymphatic system. When this happens, our skin starts to sag under the weight of these toxins and can begin to look aged or unhealthy. However, there is a way to combat this issue: Morpheus8!
Tighter, smoother skin
This is because Morpheus8 increases the production of collagen, which is responsible for skin elasticity and firmness.
In addition to increased collagen production, Morpheus8 also promotes your body's ability to retain moisture better than before. This means that even though you may be getting older, your skin will still be able to hold on to its natural oils more effectively than before. And since having more hydrated skin can make you look younger and healthier (who wouldn't want that?), this aspect of Morpheus8 is one that many people have come to love.
Fast recovery
Morpheus8 is a non-surgical treatment that uses light energy to treat abdominal skin, and it's an effective way to get rid of unwanted belly fat. The non-invasive procedure won't leave you any scars, so you can look great in clothes while still enjoying the freedom of wearing tank tops and shorts.
Morpheus8 offers safe, painless treatments with minimal downtime—most patients can return to normal activities within 24 hours after treatment. And unlike liposuction or other invasive procedures, Morpheus8 won't cause any damage to your nerves or blood vessels under the skin. The device uses calm infrared light energy instead of heat—so there's no risk of burning yourself like you would if you tried using an at-home laser hair removal kit on your tummy!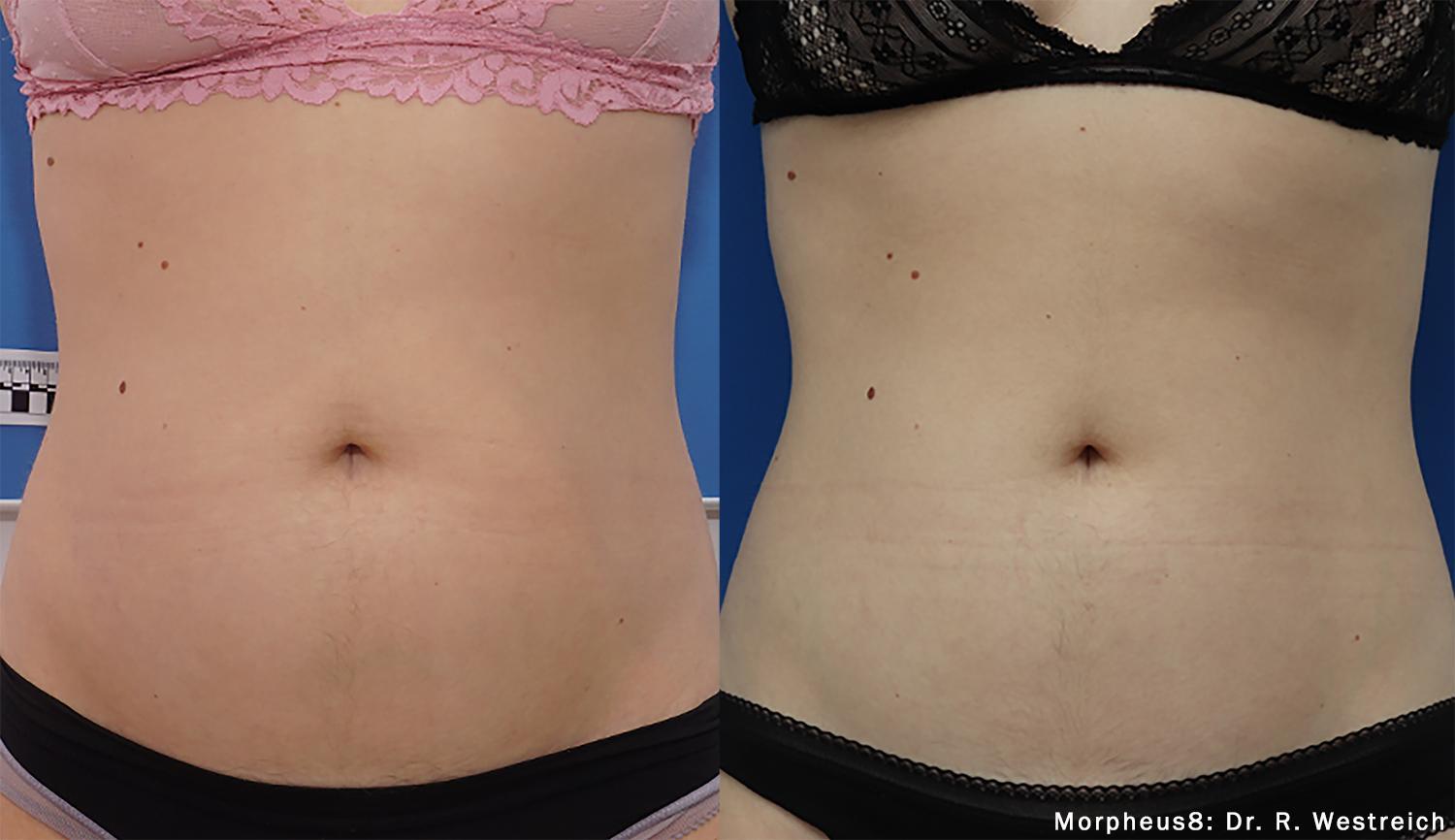 Minimal discomfort
Minimal Discomfort
Morpheus8 is a non-invasive treatment, which means no incisions and no downtime. You can resume normal activities immediately following your treatment! The most common side effect of Morpheus8 is simply feeling hot and flushed for several hours after treatment. If you're concerned about discomfort during the procedure, we use a topical numbing cream to prevent any pain or discomfort during treatment. And because there is no recovery time associated with Morpheus8, you can go on with your life immediately after your appointment.
No incisions
Morpheus8 is non-invasive, so it doesn't require incisions, stitches or anaesthesia. It's also painless and risk-free.
The Morpheus8 treatment uses light energy to stimulate your skin's healing mechanisms at a cellular level— which can be done without cutting or disrupting the skin surface. The results are natural-looking skin tightening and lifting with no downtime.
What Are the Benefits of Morpheus8? Morpheus8 is a non-invasive treatment that uses light energy to stimulate your skin's natural healing mechanisms, resulting in:
Natural-looking skin tightening and lifting with no downtime
Skin rejuvenation and improved elasticity, which can lead to a reduction in fine lines and wrinkles
Increased collagen production, which can help smooth and tighten your skin
Improved skin hydration, which can lead to a decrease in dryness and flakiness
And increased blood flow, which can help improve the appearance of scars
Minimal downtime
The Morpheus8 procedure is minimally invasive and does not require any injections or general anaesthesia. You can go home on the same day as your treatment!
Because the Morpheus8 laser targets only the fat layer in your abdomen, there is no need for painkillers or bandages. You also won't need compression garments (for example, ace bandages) after surgery and can return to work or school within days of treatment without fear of bruising or scarring. After surgery, you'll only need to avoid physical activity that may cause further injury to the treated area (for example, lifting heavy objects).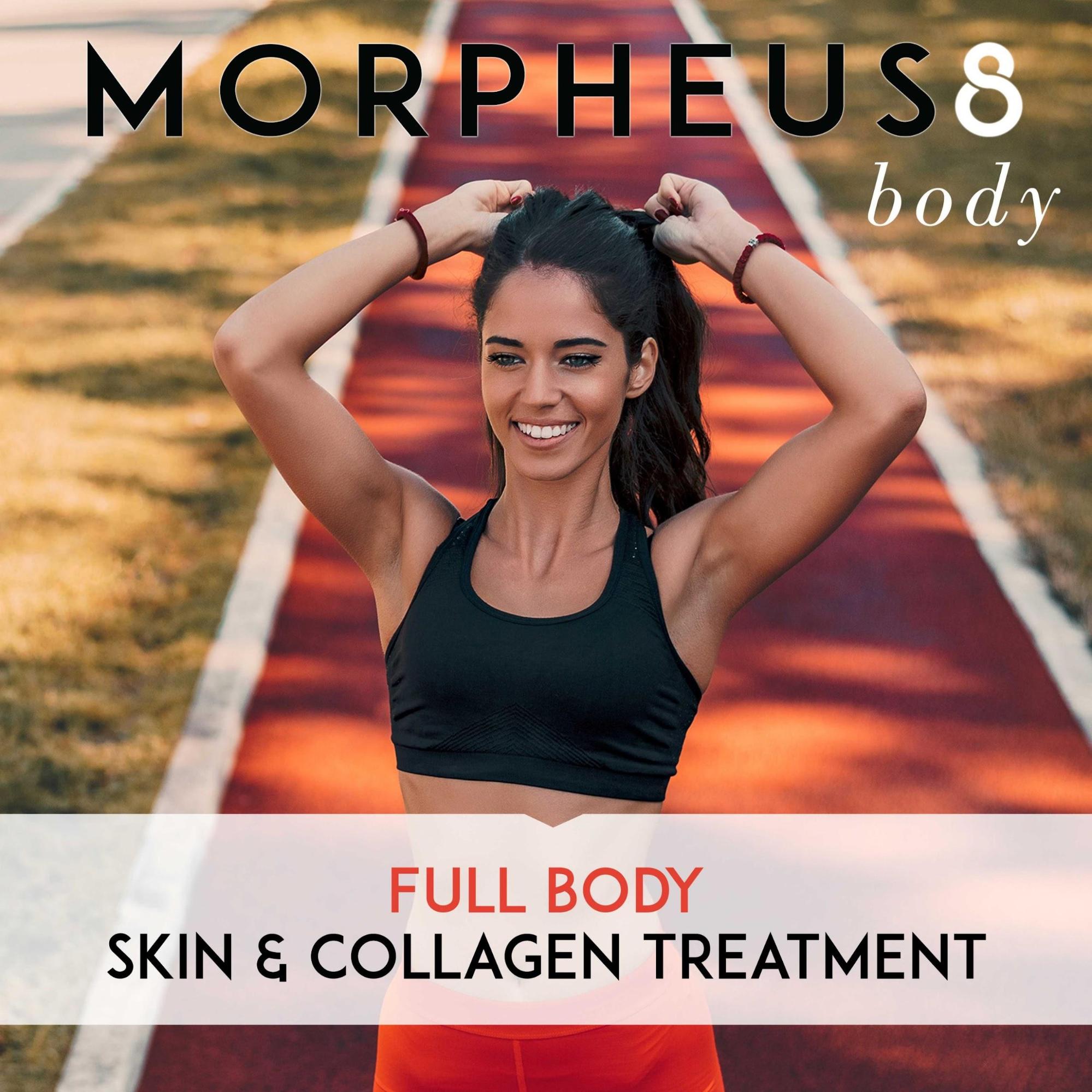 A safe, effective treatment for all skin types and tones
Morpheus8 is a safe, effective treatment for all skin types and styles. The procedure is performed in the doctor's office and requires no downtime, so you can immediately return to your daily routine. Morpheus8 is a non-invasive treatment that uses radiofrequency technology to heat the deeper layers of fat cells beneath the surface of your skin.
This process causes the fat cells to release their stored triglycerides and shrink, allowing them to be metabolised by your body as you exercise or through diet.
Reduction of cellulite and wrinkles
If you want to reduce or eliminate cellulite and wrinkles on your abdomen, Morpheus8 may be the right choice for you. This FDA-approved treatment uses radiofrequency energy to tighten the skin and improve overall elasticity.
The treatment is powerful enough to improve the appearance of stretch marks and loose skin. The Morpheus8 system uses eight frequencies of radiofrequency energy to penetrate deep into your skin, heating it to stimulate collagen production. This process helps rejuvenate your skin and reduce the appearance of cellulite and other signs of ageing.
Morpheus8 is an excellent option for those who want tighter, smoother abdominal skin but are not ready for surgery.
If you're looking to tighten and tone your abdominal skin, Morpheus8 may be the perfect option for you. This non-invasive treatment uses radiofrequency technology to tighten and tone the skin. It's an excellent choice for those who aren't ready for surgery but want tighter, smoother abdominal skin.
The treatment is quick and easy, lasting just a few minutes per area. You can expect to see results within the first week of treatment, but optimal results will take up to three months.
Conclusion
If you want to tighten your abdominal skin, Morpheus8 is an excellent option. It's non-invasive and safe, which makes it ideal for those who are not ready for surgery or do not have the resources to undergo traditional surgical procedures. You can achieve tighter, smoother skin without incisions using this treatment. It's also less painful than other options on the market! Minimal downtime is associated with this procedure—a few days off work should be expected, but most people return within two weeks after treatment completion.
Is Morpheus8 the right therapy for me?
To learn more about Morpheus8 and to find out if it is right for you, please consult our board-certified specialists at Self Care LA.
As the leading boutique aesthetic spa & body contouring specialist located in Santa Monica, CA, we have a team of highly trained, certified, and skilled aestheticians and doctors.
We will work with you to customise a treatment plan to give you the best results possible.
Contact Self Care LA today at (323) 337-3445 or click here to schedule a consultation.
About Us
Self Care LA is an aesthetics and injectables practice offering the latest cosmetic treatments in Santa Monica, California. Led by board-certified physician Bharat Kothakota, MD, MPH, the course sees men and women for cosmetic goals related to their faces and bodies.
Self Care LA offers high-end cosmetic injectables such as Botox® and fillers and several types of microneedling to boost collagen production. Along with SkinPen®, patients can choose Morpheus8 radiofrequency microneedling or microneedling with platelet-rich plasma (PRP). PRP hair restoration treatments are also available at Self Care LA.