Morpheus8: The Best Treatment for the Neckline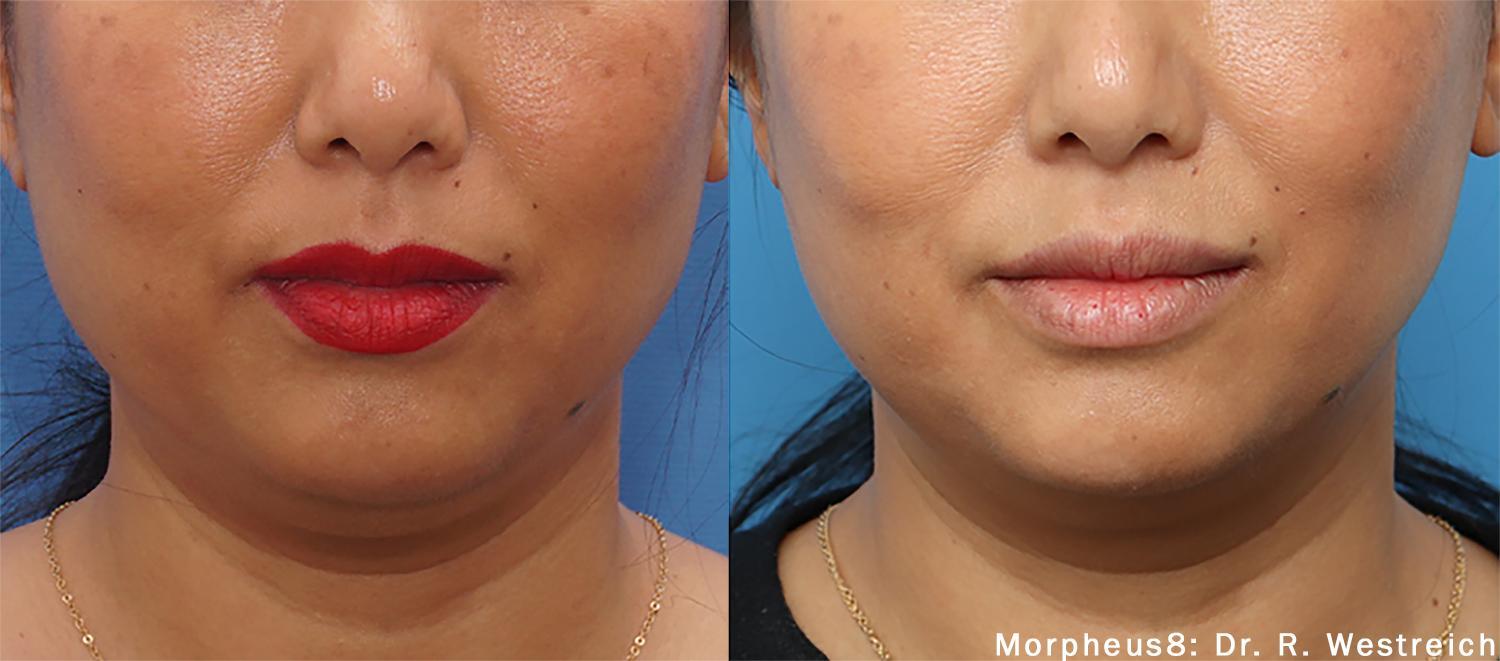 Table of Contents
Introduction
What is Morpheus8
Morpheus8 for Double Chin
Morpheus8 for all skin tones
Morpheus8 for skin tightening
How many treatments do you need
A younger-looking neckline
Conclusion
Introduction
For a long time, necklines have been one of the most neglected aspects of personal grooming. Many people must realise that having an unkempt neckline can make them look unprofessional and unattractive. While it is true that there is no way to eliminate signs of ageing on your skin, there are some things you can do to enhance your appearance and cover up any blemishes or discolouration. If you wish to learn more about the best treatments for necklines, read on!
Morpheus8 is a subdermal adipose remodelling device.
Morpheus8 is an FDA-approved subdermal adipose remodelling device available today. The Morpheus8 uses patented technology to safely and effectively remove fat, leaving behind a smaller, more sculpted neckline.
Morpheus8 is safe for all skin tones and can be used on the neck, chin and under-eye area to help you achieve a slimmer look without surgery or downtime.
The device is designed to be used in the privacy of your own home, making it the perfect alternative to neck fat reduction surgery, which can be expensive and time-consuming. The Morpheus8 is easy to use and comfortable for anyone who wants a quick and effective way to slim down their neckline.
Many people who are good candidates for Morpheus8 have a double chin and want to get rid of it.
For those looking to improve the appearance of their neck, Morpheus8 may be a good option. The treatment can be performed privately and does not require general anaesthesia. In some cases, it's possible to have the procedure performed during your lunch break!
However, because the FDA has not yet approved Morpheus8 as safe or effective when used against kyphosis (a condition where the upper back is abnormally curved forward), any prospective patient must undergo an examination by an experienced plastic surgeon before deciding whether or not they should undergo this procedure.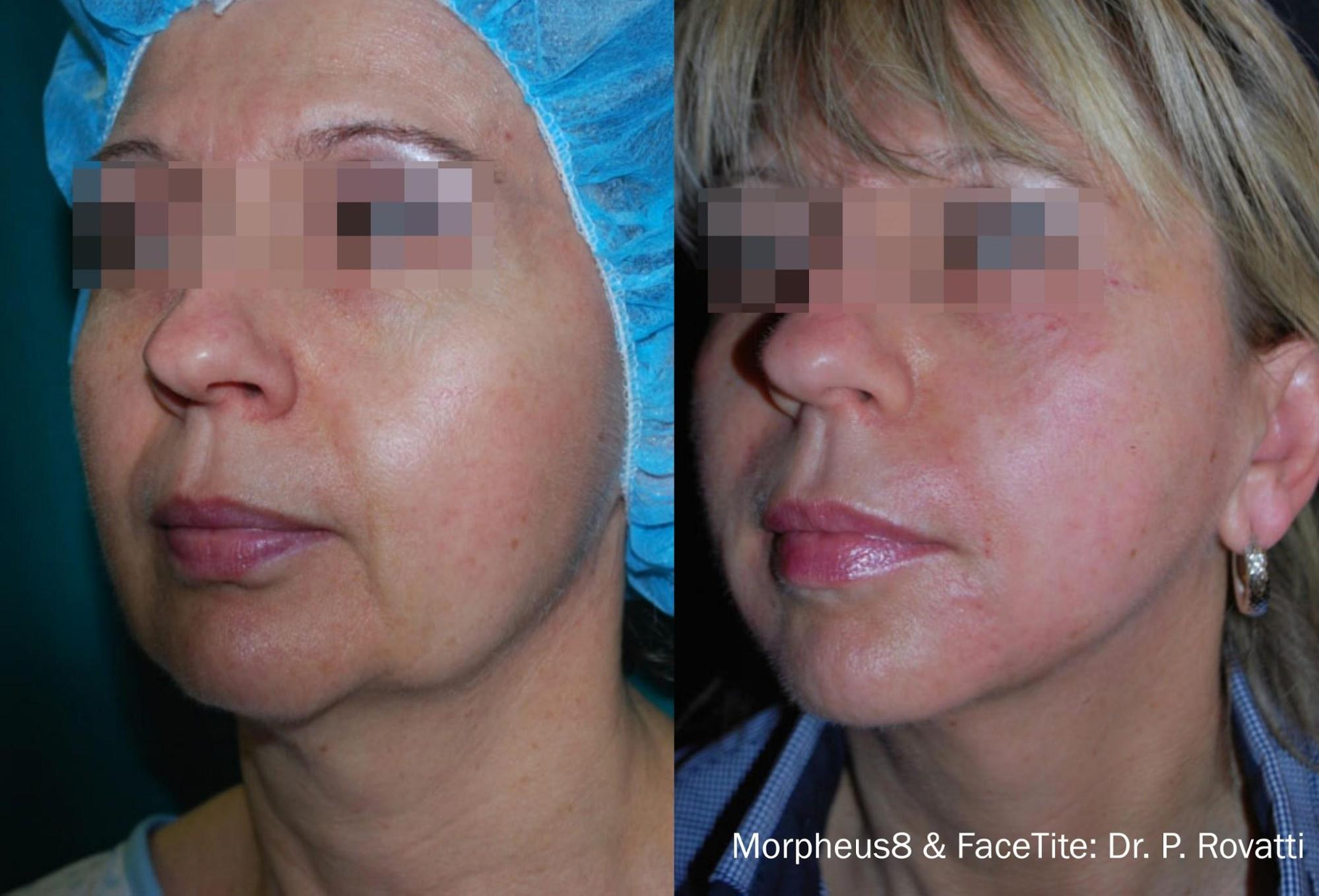 Morpheus8 is safe to use on all skin tones.
Morpheus8 is safe to use on all skin tones. It's the safest and most effective device for treating the neck, and it doesn't cause any damage to your skin or the neck.
Morpheus8 treatments tighten the skin, stimulate collagen production, and improve skin texture.
Morpheus8 treatments tighten the skin, stimulate collagen production, and improve skin texture. The therapy works to reduce wrinkles, stretch marks and cellulite while at the same time increasing the firmness and elasticity of the skin.
After a series of Morpheus8 treatments, you will notice a noticeable and dramatic improvement in your neckline area! The treatment also works great for treating spider veins on the face or hands by using micro-needling technology to break down capillaries that have been broken down due to ageing or sun damage.
Morpheus8 treatments are becoming more popular because they offer impressive results without causing downtime or pain during treatment (as opposed to laser procedures).
The Morpheus8 machine uses a micro-needling roller that penetrates the skin and releases an anti-ageing formula. This formula stimulates collagen production, increases blood flow and improves overall circulation to the treated area. The machine also uses radio frequency technology to heat the skin's surface (which helps promote healing).
You can do up to four treatments, up to two weeks between each treatment.
You can do up to four treatments for the best results, with up to two weeks between each. The number of treatments needed will depend on your skin type and desired outcomes. If you're looking for something more subtle or natural, then one or two treatments may be all it takes. On the other hand, if a bolder result is what you are after, then three or four sessions may be required to achieve your desired look.
We recommend that, if possible, each session be spaced out by at least two weeks (although we understand there may be occasions when this isn't possible). This gives your face time to recover from any swelling caused by the first treatment and ensures no redness remains between sessions so that an exact colour can be achieved across all areas treated within each session.
Four sessions are typically recommended, although some may see results after just one or two.

The benefits of this treatment include a younger-looking neck, but the risks of this treatment include redness and swelling.
The benefits of this treatment include a younger-looking neck, but the risks of this treatment include redness and swelling. After the procedure, you must wait about a week before seeing results.
The neck lift procedure is one of the most popular cosmetic surgical procedures. It can help you reduce signs of ageing and improve your appearance.
Conclusion
If you want to get rid of your double chin, consider Morpheus8. It's safe and effective for those who are good candidates for this treatment. You can expect the results to last for up to two years!
Is Morpheus8 the proper treatment for me?
To learn more about Morpheus8 and to find out if it is right for you, please consult our board-certified specialists at Self Care LA.
As the leading boutique aesthetic spa & body contouring specialist located in Santa Monica, CA, we have a team of highly trained, certified, and skilled aestheticians and doctors.
We will work with you to customise a treatment plan to give you the best results possible.
Contact Self Care LA today at (323) 337-3445 or click here to schedule a consultation.
About Us
Self Care LA is an aesthetics and injectables practice offering the latest cosmetic treatments in Santa Monica, California. Led by board-certified physician Bharat Kothakota, MD, MPH, the course sees men and women for cosmetic goals related to their faces and bodies.
Self Care LA offers high-end cosmetic injectables such as Botox® and fillers and several types of microneedling to boost collagen production. Along with SkinPen®, patients can choose Morpheus8 radiofrequency microneedling or microneedling with platelet-rich plasma (PRP). PRP hair restoration treatments are also available at Self Care LA.