No, there is no age limit for CoolSculpting. However, if you are under the age of eighteen, you will need an accompanying parent or guardian at your initial consultation to sign the necessary consent forms.
FDA-Approved
Efficient, Easy, and Relatively Painless
Can Treat Multiple Areas of the Body
Clinically Proven Fat Loss
Quick Recovery With Zero Downtime
No Preparation Required
No Anesthesia, Needles, or Incisions
Noticeable Results Within 8-12 Weeks
Candidates
The ideal candidate for CoolSculpting is somebody in good physical health who, despite proper diet and exercise, can't seem to shake off stubborn areas of fat. Candidates should not be overweight. This procedure is excellent for people who are not amenable to surgery or who desire to avoid downtime.[3] CoolSculpting is truly a game-changer in that the procedure is safe for all ages with results backed up by rigorous scientific study.
Keep in mind that CoolSculpting does not treat loose skin and is not an ideal substitute for weight loss. Be sure that your reasons for pursuing CoolSculpting are yours alone and not society's or a loved one's.
Personal Consultation,
As with any elective procedure, you should first consult with a board-certified physician to confirm whether you'd be the right candidate. Once your consultation with Dr. Kothakota has been scheduled, you two will go over your goals and expectations for your body. She will subsequently create a customized treatment plan for you, then hand you over to her trustworthy staff of nurse practitioners.
Preparation
Thankfully, there is very little preparation required for CoolSculpting. To prevent any anticipated bruising, it is recommended that patients refrain from taking anti-inflammatory medications like aspirin. Patients should also avoid smoking in the days leading up to their procedure.
Procedure
On the day of your procedure, you will be placed in the care of one of Dr. Kothakota's trained specialists. They will be using a special CoolSculpting device with applicators akin to vacuum nozzles.
First, your specialist will apply a unique gel pad and applicator to your desired area of treatment. Your specialist will move the applicator around the site, directing suction and sending cooling temperatures.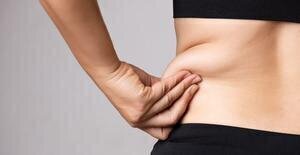 While the cold temperature may feel harsh at first, there is minimal pain, with patients reporting only mild pulling or pinching feelings.
Afterward, the dead fat cells are processed by the lymphatic system and removed from the body permanently. These fat cells will not be regenerated. The removal of dead fat cells is a gradual process that occurs naturally and safely in the weeks following your CoolSculpting session. Depending on your level of treatment, the process itself can take up to one to three hours.
Recovery
There is no recovery time associated with CoolSculpting. Most people can resume their daily life almost immediately after their procedure. There will be some mild soreness and redness, but that will subside in a few weeks.
Results
Full results are revealed within three months after your procedure.
If you have a large and stubborn area of fat, you will most likely need to arrange multiple CoolSculpting sessions.
CoolSculpting doesn't prevent new fat. It's recommended you maintain a healthy lifestyle following your treatment to keep your results.
Complementary Procedures
COOLTONE
CoolTone is a non-invasive body contouring technique that uses magnetic muscle stimulation (MMS) technology to bolster, strengthen, and harden the muscles in a patient's abdomen, thighs, and buttocks. The MMS technology penetrates the underlying fat layers to tone and strengthens the muscles using liquid-cooled applicators.
EMSCULPT
Emsculpt tones the body using High-Intensity Focused ElectroMagnetic field (HIFEM) technology to trigger high-speed muscle contractions. These "supramaximal" muscle contractions build muscle and raise the patient's metabolism to trigger lipolysis in the treated area.
The significant differences between CoolTone vs. Emsculpt are:
The specific energy is used to stimulate contractions.

CoolTone uses magnetic muscle stimulation (MMS), while Emsculpt uses highly-intensity focused electromagnetic (HIFEM) technology.

The treatment areas

Emsculpt is FDA cleared to treat more areas than CoolTone. Both treatments can strengthen the core, chisel the abs, and build up the thighs and upper legs.
However, Emsculpt can also treat the upper arms for more muscular biceps and triceps.
BOTOX
Botox is the timeless injectable neuromodulator renowned for its ability to block the chemical responsible for tensing our muscles, creating a more relaxed, taut, youthful appearance free from fine lines and wrinkles. Great for both men and women.
DERMAL FILLERS
Dermal fillers are injectable gels that essential "fill" in the gaps from the fine lines and wrinkles on our faces, creating a smoother, younger-looking visage with some added volumizing properties.
If you liked what you have read, check out the SelfCare blog, where you'll find all sorts of exciting content like aesthetic advice, treatment options, tech updates, special offers, and much more.
We look forward to getting to know you and guiding you through your aesthetic journey.
FAQ
IS THERE AN AGE LIMIT FOR COOLSCULPTING?
No, CoolSculpting is safe for all ages, but patients under eighteen will need a parent or guardian at their consultation to sign consent forms.
WHAT AREA OF THE BODY CAN COOLSCULPTING TREAT?
CoolSculpting can treat the upper & lower abdomen, inner & outer thighs, love handles, arms, back, chin, and buttocks.
WHAT HAPPENS TO THE FROZEN FAT CELLS?
Your frozen fat cells go through a process called apoptosis. The fat cells collapse and get filtered out by the lymphatic system as it gets sent out as waste.
ARE THERE ANY SIDE EFFECTS TO COOLSCULPTING?
Any potential side effects are temporary and may include intense feelings of cold and stinging, tingling, aching, cramping, bruising, tenderness, redness, and swelling.
DOES INSURANCE COVER COOLSCULPTING?
No, insurance does not cover CoolSculpting because it is considered an elective cosmetic procedure not related to any health concerns. The ArtfulSurgery office does not have insurance procedures.
WHEN WAS COOLSCULPTING APPROVED BY THE FDA?
The FDA approved CoolSculpting in 2010.
DOES COOLSCULPTING HURT?
No, there is minimal discomfort and pain during CoolSculpting sessions.
HOW MANY COOLSCULPTING SESSIONS DO I NEED?
Treatment is specially tailored for each patient. Some might need just one, others may need repeat sessions, and some may require multiple areas treated at once.
WHEN WILL I SEE THE RESULTS OF COOLSCULPTING?
Patients typically see results of CoolSculpting within three months after treatment.
ARE COOLSCULPTING RESULTS PERMANENT?
Yes, CoolSculpting results are permanent. However, you must maintain a healthy lifestyle. CoolSculpting does not prevent the formation of new fat cells.
WHY SHOULD I CHOOSE COOLSCULPTING?
CoolSculpting is safe for all ages, FDA-approved, and able to treat multiple areas efficiently, quickly, and painlessly.
References
W. Grant Stevens, MD, FACS, Laura K. Pietrzak, MSHS, PA-C, Michelle A. Spring, MD, Broad Overview of a Clinical and Commercial Experience With CoolSculpting, Aesthetic Surgery Journal, Volume 33, Issue 6, August 2013, Pages 835-846, https://doi.org/10.1177/1090820X13494757
Avram, M.M., and Harry, R.S. (2009), Cryolipolysis™ for subcutaneous fat layer reduction. Lasers Surg. Med., 41: 703-708. https://doi.org/10.1002/lsm.20864
Julius Few, MD, Renato Saltz, MD, Mark Beaty, MD, Michael Kelly, MD, Kiya Movassaghi, MD, DMD, Keith A Marcus, MD, David Sieber, MD, A Jay Burns, MD, Sara Sangha, Ph.D., Cryolipolysis: Clinical Best Practices and Other Nonclinical Considerations, Aesthetic Surgery Journal Open Forum, Volume 2, Issue 2, June 2020, ojaa010, https://doi.org/10.1093/asjof/ojaa010