InMode EvolveX for Cellulite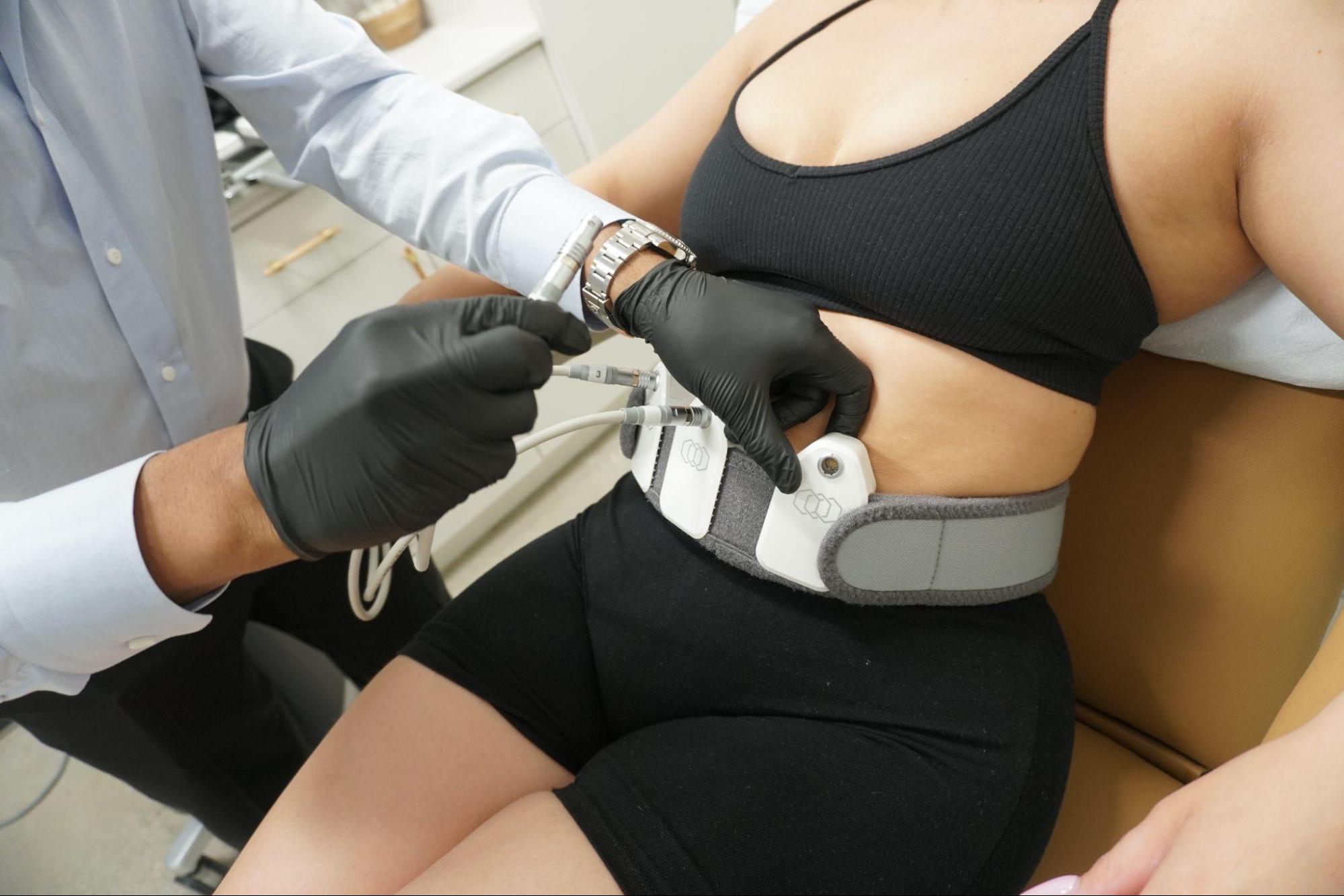 Table of Contents
Introduction
What is EvolveX
How does EvolveX work
What are the benefits of EvolveX
EvolveX and Cellulite
Conclusion
Introduction
The EvolveX Radiofrequency treatment treats cellulite by providing heat to the skin. Heat is used to tighten the collagen underneath your skin and fill in the gaps between your fat cells. The process takes about 90 minutes, and you will lie down under a particular machine called an Isolator. This treatment can be considered one of the safest and most effective means of removing cellulite from your body - read more about EvolveX radiofrequency for treating cellulite.
What is EvolveX Treatment?
EvolveX Treatment is a non-surgical treatment that uses radiofrequency energy to tighten the skin and reduce the appearance of cellulite. Radiofrequency energy is similar to microwave energy, which can heat water molecules, causing them to move more quickly. When these molecules vibrate faster, they push on other water molecules, sending them in all directions. This action generates heat in the area where it is applied—hence, EvolveX's ability to increase blood flow and metabolic activity in your skin while reducing fat pockets under your skin's surface by tightening connective tissues such as collagen fibres, elastin fibres and fibroblasts (cells that create new collagen).
In addition to its ability to help you get rid of those pesky dimples on your thighs or butt cheeks once and for all (or at least make them less noticeable), EvolveX can also be used as part of an overall body contouring program or facial sculpting plan because of its versatility in working with multiple procedures at once for optimal results!
How Does EvolveX Treatment Work?
EvolveX is a non-surgical treatment that uses radio frequency energy to break down the fat under the skin. When EvolveX is applied, it creates heat in the skin and underlying tissues. This causes your body's natural healing process to occur more quickly, helping you see results faster.
InMode EvolveX targets the causes of cellulite, not just its symptoms. The treatment will improve circulation and blood flow in problem areas to deliver nutrients more effectively to your skin cells. As a result, you'll notice smoother skin with less visible cellulite over time!
EvolveX is non-invasive—there are no needles or incisions involved in this procedure—so there's no downtime after an EvolveX session either!
The best part is that you can enjoy the results of EvolveX for up to six months after your treatment! The treatment area will be red and warm immediately following your session, but this will subside within a few hours. You can resume normal activities following your treatment.
What Are the Benefits of EvolveX Treatment?
EvolveX is a light-based treatment that uses a combination of FDA-approved lasers and radiofrequency to reduce the appearance of cellulite, improve skin tone, increase skin firmness and elasticity, improve circulation and reduce inflammation. It also helps to reduce water retention.
The EvolveX process involves three sessions over six months, each lasting approximately 20 minutes. You can expect to see an improvement in your appearance between each session, but the best results are achieved by completing all three sessions.
The EvolveX process is highly comfortable, and you can go about your everyday life while having the treatment. This procedure has no downtime periods, as it can be performed during lunch breaks or before work.
You will see an immediate improvement in the appearance of your skin, which will continue to improve as each session is completed. The best results are achieved by completing all three sessions, but you can expect to see some improvement after just one treatment.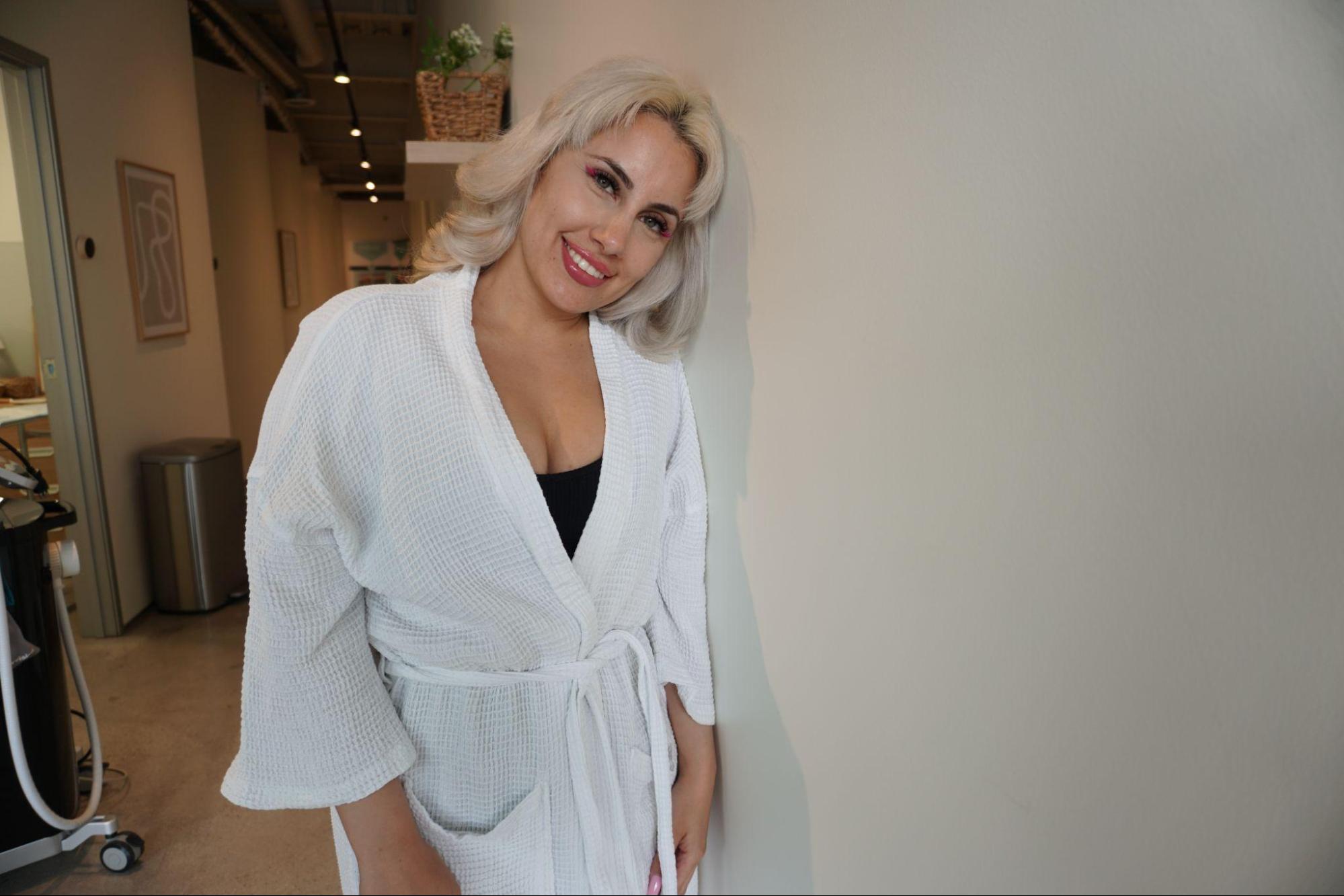 Does EvolveX Treatment Work Well for Cellulite?
Cellulite is a common condition that affects the appearance of your skin. It happens when fat cells and connective tissue push against the skin's surface, causing it to dimple in an uneven pattern. Cellulite can be found on the thighs, buttocks, and abdomen of both men and women.
EvolveX treatment is a non-surgical treatment that targets the causes of cellulite by tightening fat cells, strengthening connective tissue and reducing inflammation in surrounding muscles all at once! By targeting these three factors simultaneously with radiofrequency energy (which heats those areas), we can effectively treat cellulite while also improving circulation, which aids in lymphatic drainage.
This innovative technology provides results similar to or better than those treatments costing thousands more! You should see improvements after just one session. However, multiple sessions are recommended for optimal results, so you will want to work with our staff on scheduling as many treatments as possible within your budget.
If you have cellulite, ask us about InMode BodyTite to target the causes of cellulite in a non-surgical procedure.
If you have cellulite, ask us about InMode BodyTite to target the causes of cellulite in a non-surgical procedure.
InMode BodyTite is a non-invasive treatment that targets and reduces the appearance of cellulite. It delivers laser energy directly into the skin's connective tissue, stimulating blood flow and encouraging collagen production, which helps eliminate underlying causes of unsightly dimpling and fat deposits. As a result, the treated area becomes firmer and smoother with reduced pitting or lumpiness for firmer skin contours.
The procedure takes about 20 minutes per area (four areas), and each area can be treated every two weeks until results are achieved.
The InMode BodyTite procedure is ideal for a non-invasive treatment with lasting results. It is ideal for those interested in improving their appearance but are still deciding whether to commit to surgery.
Conclusion
it is good to know that there are products out there that can help you get rid of cellulite. EvolveX for Cellulite is one of the best products on the market today. You can read more about it here or find out where you can book it below.
Is EvolveX right for me?
To learn more about EvolveX and to find out if it is right for you, please consult our board-certified specialists at Self Care LA.
As the leading boutique aesthetic spa & body contouring specialist located in Santa Monica, CA, we have a team of highly trained, certified, and skilled aestheticians and doctors.
We will work with you to customise an EvolveX treatment plan to give you the best results possible.
Contact Self Care LA today at (323) 337-3445 or click here to schedule a consultation.
About Us
Self Care LA is an aesthetics and injectables practice offering the latest cosmetic treatments in Santa Monica, California. Led by board-certified physician Bharat Kothakota, MD, MPH, the course sees men and women for cosmetic goals related to their faces and bodies.
Self Care LA offers high-end cosmetic injectables such as Botox® and fillers and several types of microneedling to boost collagen production. Along with SkinPen®, patients can choose Morpheus8 radiofrequency microneedling or microneedling with platelet-rich plasma (PRP). PRP hair restoration treatments are also available at Self Care LA.