EvolveX: Does it tighten your skin?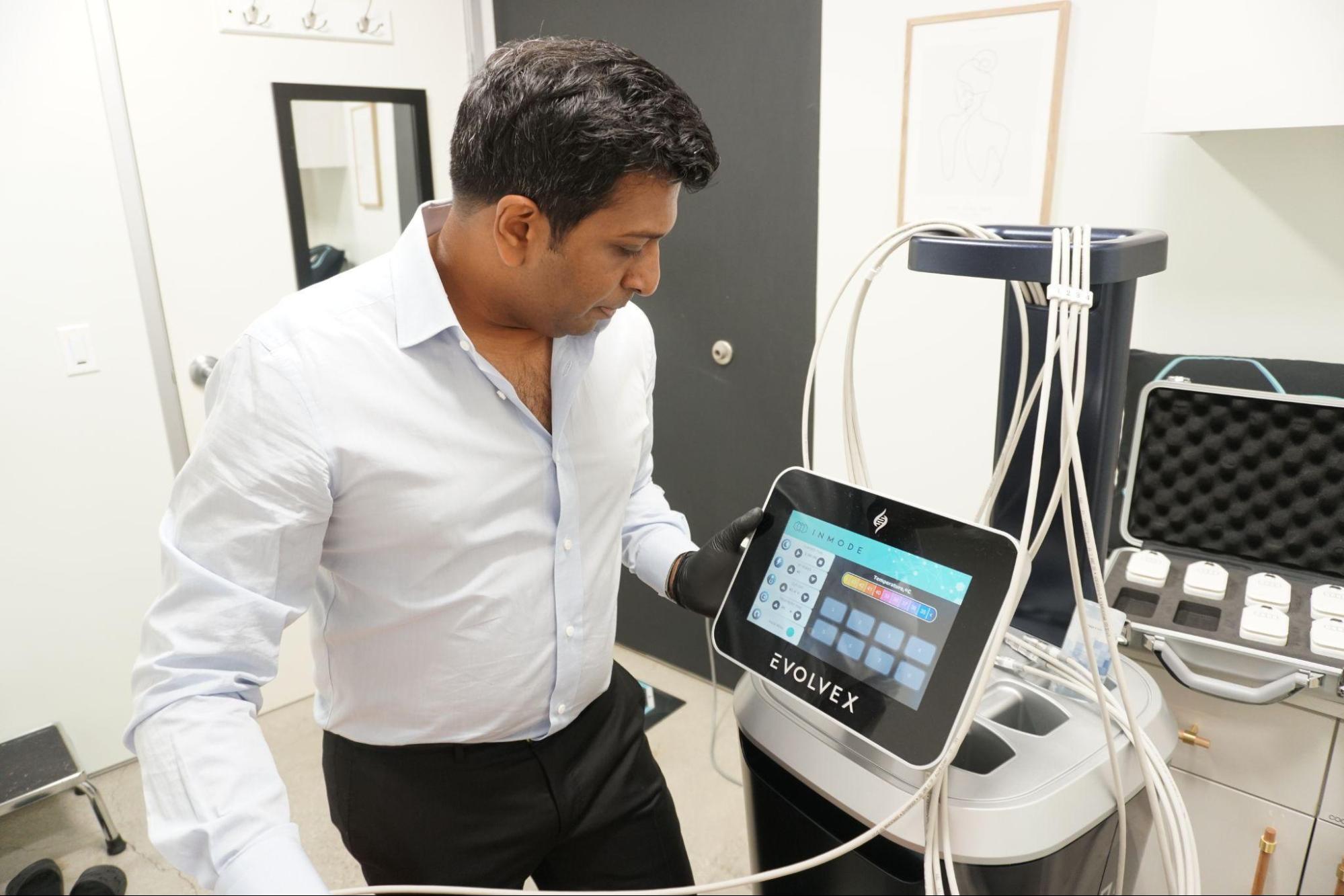 Table of Contents
Introduction
What is EvolveX
How does EvolveX work
What are the benefits of EvolveX
How long do the results last
Is EvolveX painful
Does insurance cover EvolveX
Conclusion
Introduction
EvolveX is a skin-tightening treatment that uses radiofrequency technology to tighten the skin and improve its appearance. The device, which is FDA-approved, treats loose skin on the face, neck and chest. EvolveX can be used with anti-ageing treatments like Botox or Juvederm, but it can also stand alone if you only want one procedure done at a time. In this article, we'll discuss how EvolveX works and its benefits so you can decide if this treatment is proper for you!
What is EvolveX?
EvolveX is a non-invasive skin tightening procedure that uses radiofrequency waves to boost collagen production and tighten your skin. It's also used for improving the texture of your face, neck and décolleté, and facial contouring.
Facial contouring is a procedure in which the fat under your chin is removed, creating a slimmer appearance. It can also remove fat from your cheeks, jawline and neck area. The latest technology allows us to treat multiple areas simultaneously for faster results. This means we can tighten the skin on your face and neck while sculpting it simultaneously.
How does EvolveX work?
EvolveX works by using radiofrequency energy to heat the skin. This stimulates the production of collagen, which tightens and smooths the skin. The treatment is painless and non-invasive, with no side effects.
How long does it take? The entire process takes about 20 minutes. Once your doctor has finished treating each area, you can resume your normal activities immediately. It's recommended that you avoid direct sunlight for 24 hours after the treatment.
How many treatments will I need? The number of treatments you need depends on your skin type and the areas of your body you want to treat. Most patients see results after just one treatment, but some may require two or three sessions before they achieve their desired results.
What Are the Benefits of EvolveX?
EvolveX can tighten your skin over time and can help to reduce the appearance of acne scars, stretch marks and cellulite.
There are no known side effects associated with the use of EvolveX.
It has been reported to be effective for treating fine lines and wrinkles and improving the firmness of the skin on a person's face or body.
How Long Does EvolveX Last?
The effects of EvolveX can last for years. The results of EvolveX are long-lasting. This long-term treatment will slow ageing and improve skin tone and texture.
It will take time to see the full effects of EvolveX. You can expect to see an improvement in your skin within a few weeks, but it may take months to notice a drastic difference.
Is EvolveX Painful, and is There Any Downtime?
EvolveX is a non-surgical procedure, meaning there's no downtime.
This means you can return to your normal activities right after the treatment. You may experience some mild discomfort, but with the help of our trained staff, we're sure you'll be fine. You should get up and walk around afterwards so your body can circulate blood throughout more efficiently.
The procedure is quick, easy and relatively painless. It takes about 15 minutes to complete, and you'll be able to return to your normal activities immediately. You may experience some mild discomfort afterwards, but with the help of our trained staff, we're sure you'll be fine.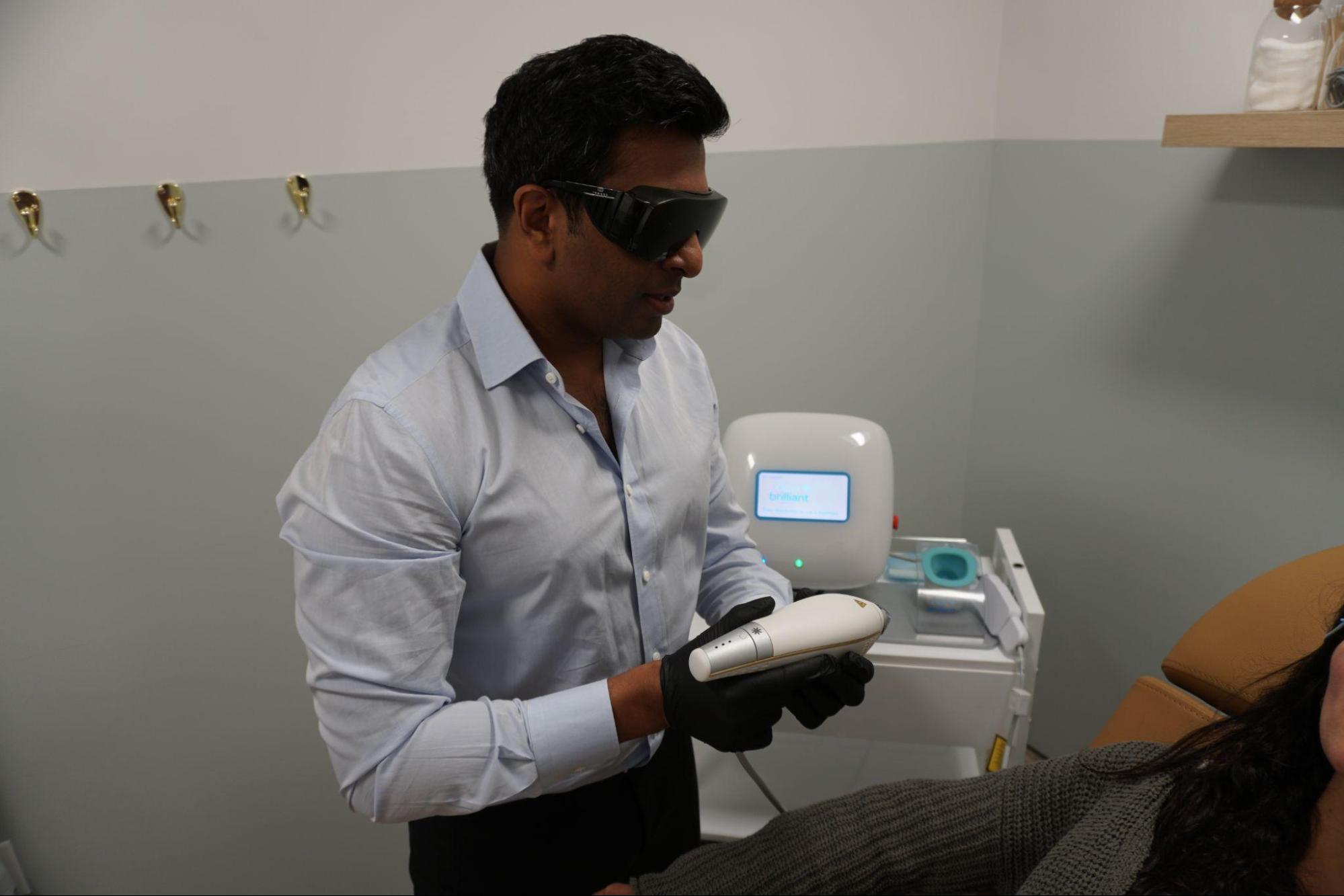 Is EvolveX Safe?
EvolveX is FDA-approved and has been used in clinical trials. It's also not a laser treatment, so there's no risk of burning or scarring. EvolveX uses radiofrequency energy instead of lasers to tighten the skin and improve elasticity, so you won't have to worry about any redness or swelling after your treatment.
The treatment is quick and painless, and you'll be able to return to your normal activities right after the procedure. The results are noticeable within a week or two, but they will continue to improve for up to six weeks after your treatment.
Does Insurance Cover the Cost of EvolveX?
As an elective procedure, EvolveX is not covered by insurance. The cost of EvolveX depends on the area being treated. For example, a 30-minute lip treatment costs around $800, and a complete face treatment can cost up to $3,000.
However, you won't need to pay out of pocket for your EvolveX treatments because financing options are available for such medical procedures. You can get quotes from doctors or clinics to determine precisely how much EvolveX will cost you before starting any treatments.
EvolveX is an effective treatment for skin tightening with no downtime.
EvolveX is an effective treatment for skin tightening with no downtime. It's not a surgical procedure nor a non-invasive alternative to surgery.
EvolveX uses radiofrequency energy to heat the innermost layers of your skin—the dermis and subcutaneous fat—to stimulate collagen production without harming the outer layer of the epidermis or causing burning sensations like some other devices on the market today. Our medical professionals control the heating process during each session so that you stay comfortable throughout the entire treatment process.
Conclusion
EvolveX is an excellent option for skin tightening and rejuvenation. It's safe, effective, and fast-acting. The best part? There's no downtime! You can return to your routine after the treatment—no more worrying about the sun or sweating off your results. And even better news: insurance may cover some of EvolveX's costs depending on what type of coverage you have through work or Medicare.
Is EvolveX right for me?
To learn more about EvolveX and to find out if it is right for you, please consult our board-certified specialists at Self Care LA.
As the leading boutique aesthetic spa & body contouring specialist located in Santa Monica, CA, we have a team of highly trained, certified, and skilled aestheticians and doctors.
We will work with you to customise an EvolveX treatment plan to give you the best results possible.
Contact Self Care LA today at (323) 337-3445 or click here to schedule a consultation.
About Us
Self Care LA is an aesthetics and injectables practice offering the latest cosmetic treatments in Santa Monica, California. Led by board-certified physician Bharat Kothakota, MD, MPH, the course sees men and women for cosmetic goals related to their faces and bodies.
Self Care LA offers high-end cosmetic injectables such as Botox® and fillers and several types of microneedling to boost collagen production. Along with SkinPen®, patients can choose Morpheus8 radiofrequency microneedling or microneedling with platelet-rich plasma (PRP). PRP hair restoration treatments are also available at Self Care LA.