CoolSculpting vs Laser Liposuction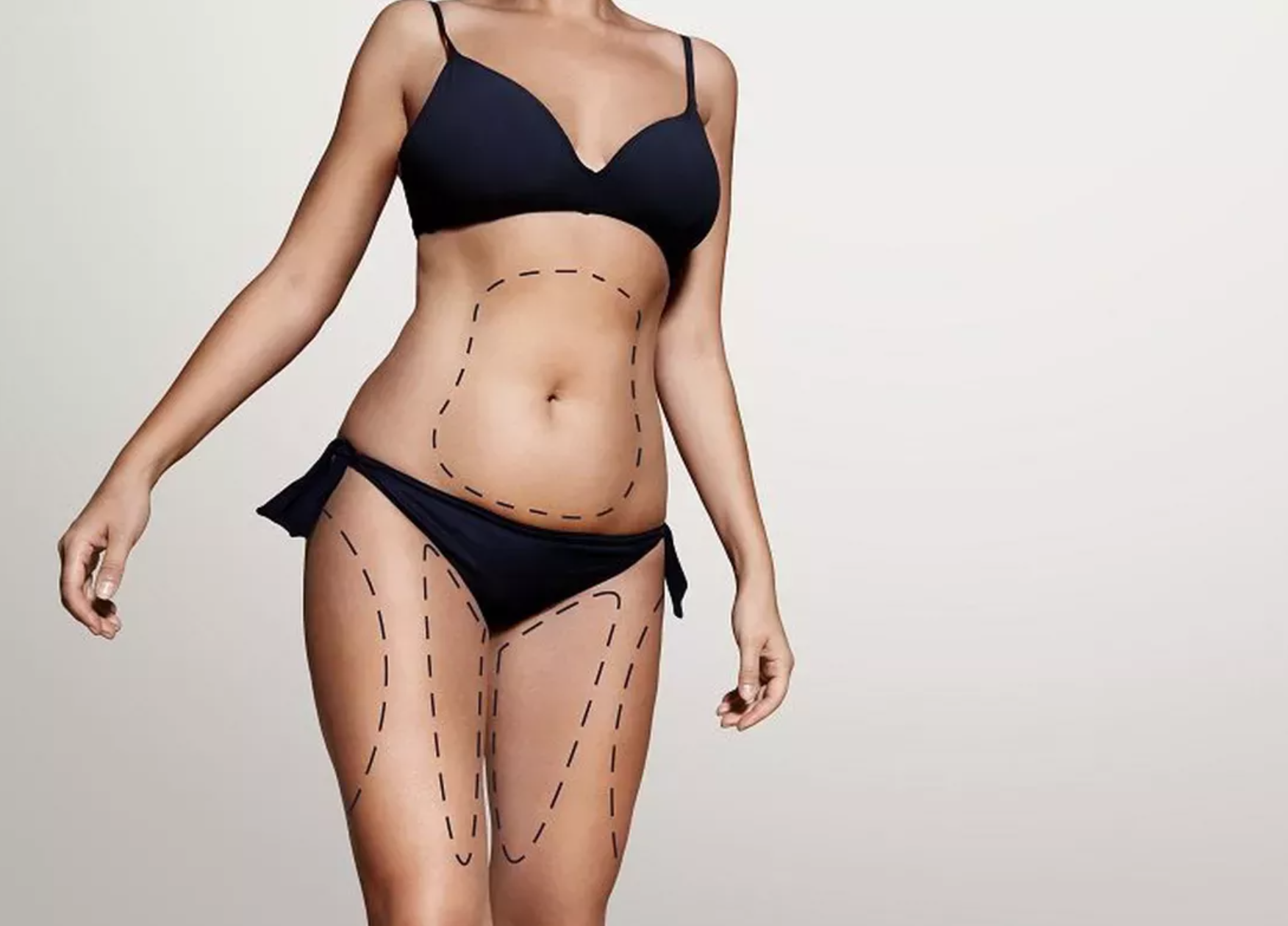 A candidate for CoolSculpting vs laser liposuction may look very similar. They are usually men or women who look somewhat in-shape and are at or close to their goal weight. The only problem?
by Bharat Kothakota , MD MPH
A candidate for CoolSculpting vs laser liposuction may look very similar. They are usually men or women who look somewhat in-shape and are at or close to their goal weight. The only problem? An unwanted bulge or two of fat that they just can't seem to get rid of no matter how much they diet and exercise. Common problem zones are their thighs, stomachs or love handles. To take care of these areas with a fast-fix, CoolSculpting and laser lipo are two solid, but different, options.
Both remove fat cells; CoolSculpting without any incisions and laser lipo with a few. Both are fat loss techniques only, so neither will make you lose weight. Also, neither of these are a substitute for a healthy lifestyle of good diet and exercise.
This is what you can expect if you were to go with either procedure:
Laser Liposuction
For a long time, liposuction has been one of the most popular cosmetic surgery procedures for fat loss in the United States. This was often the preferred method for many who didn't want to go under the knife for a full-on tummy tuck surgery. Since its beginning, it has been called a minimally invasive procedure. Now, it has gotten less invasive and more advanced with the introduction of a laser to the liposuction technique. Today, laser liposuction, or Smartlipo, is the most common type of this procedure performed.
The basics of this technique are that it uses a fiber-optic laser to heat and melt the fat cells beneath your skin. Then, through a couple small incisions, a tube (cannula) is inserted and uses suction to remove the melted fat cells. The laser energy also triggers your skin's production of collagen which makes skin tighter. This results in fat loss with less risk of leaving excess sagging skin. Usually the whole thing can be done just using local anesthetic and without an overnight stay in the hospital. Two to four days later, patients can usually return to work and their daily routine; but, doctors recommend three weeks off of hard physical activity and exercise. Laser lipo will leave small scars where the incisions were.
TRADITIONAL LIPOSUCTION VS. LASER LIPO
This differs a bit from traditional liposuction where some fluids are added to the body to help with the removal of fat chemically instead, though it is more difficult. The newer technique is commonly preferred because it doesn't cause as much bruising as the old way where the suction tube gets moved around inside the body repeatedly to find and remove fat. The traditional method is much rougher on the body, so with laser liposuction there is less downtime. Also, with the traditional method, the skin doesn't react as well, often leaving sagging skin behind.
LASER LIPOSUCTION RISKS
Most patients complain about soreness and some pain that can last up to 4 weeks.
Your skin might get bumpy from uneven fat removal, poor skin elasticity or unusual healing. These changes might be permanent. Damage beneath the skin from the cannula or laser might give the skin a permanent discoloration.
As with any surgery, infections are possible, but rare.
Rarely, a cannula that goes too deeply might damage an internal organ, which would need emergency surgery.
Pieces of loosened fat might turn into a "fat-clot" and become trapped in a blood vessel and gather in the lungs or travel to the brain.
EFFECTIVENESS
Laser liposuction is usually very effective in removing the fat in the targeted area. Some change in your figure is usually noticeable right after surgery. The results may continue to develop for a few weeks or even months as the swelling goes away. The full effect of having this procedure may not be visible for several months to a year. Patients generally get only one laser lipo procedure in an area.
CoolSculpting
On the other hand, CoolSculpting is a completely non-invasive procedure. No one probes around inside your body and there are no cuts. In a way, this procedure is the complete opposite of laser liposuction because instead of getting rid of fat cells by melting them, it works by freezing them.
The basics of this technique are based on the fact that fat cells are more susceptible to cold temperatures than your regular skin cells. So, you can apply something cold directly to your skin and it will penetrate (but not harm) your skin to get to the fat cells underneath to crystalize and kill them. Then, the dead cells trigger your body's immune system response to absorb and gradually process them out of the body as waste. This is how CoolSculpting works to remove fat and tighten skin without surgery.
The CoolSculpting procedure can be done in an office visit that's typically just over an hour. A previous visit would include your consultation with your CoolSculpting clinician who could be a doctor or other health care professional that has been trained in the technique. After identifying the area you want to target, they will come up with a holistic plan to help you achieve your goals for your ideal body using CoolSculpting and other health recommendations.
On CoolSculpting day, the health care provider you are working with will attach the CoolSculpting applicator, a sort of gel pad, to your targeted area. This tool will use a combination of a vacuum to draw in fatty tissue, then use cool temperatures to begin freezing the fat cells inside. As CoolSculpting implies, it can be intensely cold at first; however, this feeling goes away after a few minutes when the area goes numb. The machine will stay on for about an hour. While CoolSculpting is working, many patients like to catch up on emails, read a magazine or even take a nap.
When the time's up on the machine, your specialist will come back to massage the area that's frozen for about 10 minutes to increase the effectiveness. Once they are finished, so are you. You can continue on with your day. There's no downtime, so you can return to work and your normal routine right after.
COOLSCULPTING RISKS
There are no long-lasting harmful side effects of CoolSculpting other than your fat loss. CoolSculpting will not leave any scars or discoloration on your skin. Patients often report that the massage after the treatment is the most uncomfortable part, but that's over quickly. In some cases patients might also experience some bruising, swelling and tenderness of the targeted area right after treatment, but the symptoms should go away in a couple days to a week. It's completely safe.
EFFECTIVENESS
The results of CoolSculpting may take a little time to show, but it works. Some patients see changes within three weeks, but for some it can take up to three months for the full results to show. Once they do, you can expect to see a natural-looking 20 to 25 percent fat reduction with skin tightening. Those fat cells are gone for good and won't come back. Some patients return for multiple treatments to the same area for the best results, but some only need one.
WHY CHOOSE COOLSCULPTING OVER LASER LIPOSUCTION?
CoolSculpting doesn't provide the immediate dramatic results that you might get with fat loss with liposuction. Rather, fat loss with CoolSculpting is more gradual because it is removed more naturally. CoolSculpting may require more than one treatment to get the results you want, but a treatment is less expensive than the laser liposuction procedure. And because CoolSculpting doesn't involve any surgery, there is no downtime, scars or risks.
COOLSCULPTING AT SELF CARE LA
By choosing CoolSculpting, you have nothing to lose except that unwanted fat. We at Self Care LA are dedicated to helping you on your road to your best body by approaching your goals from multiple health and cosmetic angles. One of these solutions is often our CoolSculpting service. Learn more and see the difference for yourself in these before and after pictures. If you're ready to get these kind of results, give us a call at 310-295-2255 to book a consultation and appointment with us at Self Care LA. Let's begin your journey to a slimmer looking body.