CoolSculpting Cost and Why it's Worth It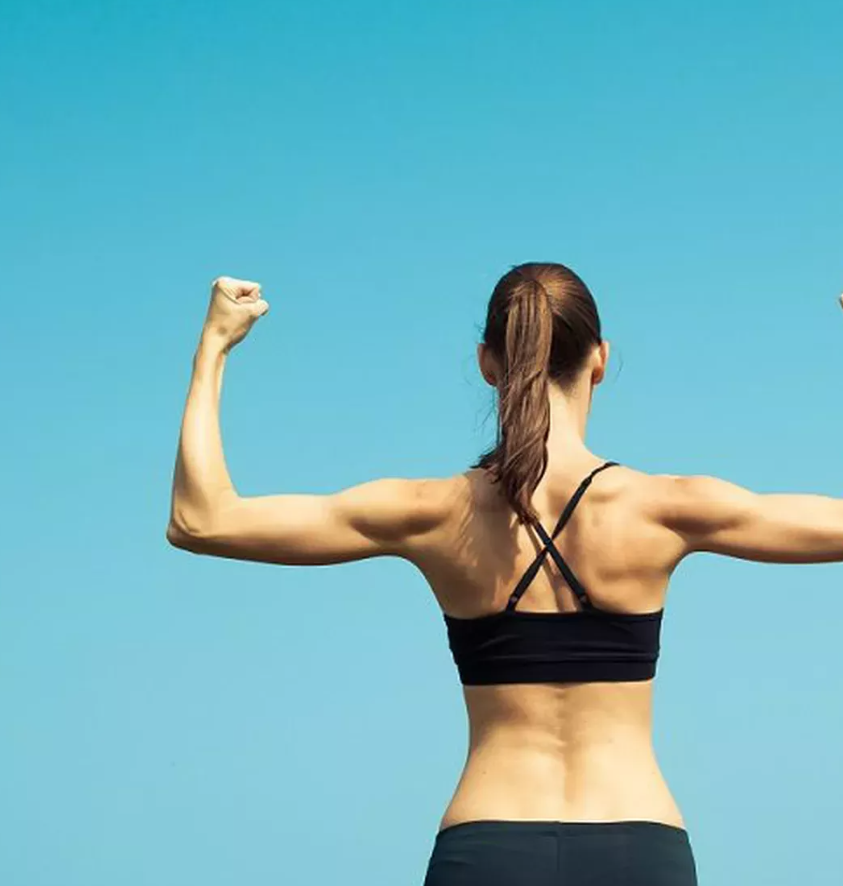 We know that the real thing you want to know when considering CoolSculpting cost or any procedure is simply: will it be worth it? You want to know if the results will be worth the cost to your body and to your wallet.
by Bharat Kothakota , MD MPH
We know that the real thing you want to know when considering CoolSculpting cost or any procedure is simply: will it be worth it? You want to know if the results will be worth the cost to your body and to your wallet.
Does CoolSculpting Really Work?
If you're just hearing about CoolSculpting, this new non-invasive technology may sound strange and unfamiliar. It makes sense that you may be skeptical. But, yes, CoolSculpting actually works to get rid of stubborn bulges of fat here and there. It will not, however, make you lose weight or be as dramatic as something like lipo. The visual results are gradual, but consistent. CoolSculpting is effective for a 20 to 25 percent reduction of fat in one area. Some patients only want one treatment; others want more than one to get the results they want, losing the same percent of fat each time. Fat cells die off when they are frozen with CoolSculpting, then they are processed naturally out of the body. This process can take up to a few weeks to a few months to see visible results, but once these fat cells are shed, they are permanently gone and won't grow back. So, the visible results are permanent as long as you maintain good diet and exercise to avoid an increase in fat storage in the cells that remain. Since the process is gradual, this method of fat loss won't cause excess sagging skin either. With CoolSculpting, your skin will have time to adjust and tighten as you are getting slimmer. Self Care LA in Santa Monica, are fat freezing specialists and offers the best CoolSculpting pricing packages.
WHAT IS THE COST OF COOLSCULPTING TO THE BODY?
With CoolSculpting, your body won't have to pay the price of undergoing surgery. The risks are low and the side effects are minimal. The procedure will feel cold at first and you will likely feel some tenderness after. But, CoolScultping won't cost you any real downtime. Usually, it just leaves some tolerable soreness and swelling as your fat gradually disappears.
How Much Does CoolSculpting Cost?
CoolSculpting is a relatively inexpensive fat loss method when comparing it to other procedures like liposuction which averages around $4,000 per area of the body. With CoolSculpting, however, the average cost of a treatment in the same area could be under $2,000. The price depends on how many cycles you need. One CoolSculpting treatment or appointment can include multiple cycles. A cycle is each time a CoolSculpting applicator is run for a 35-45 minute cycle on one area of the body. Many clinics can also have multiple applicators so they can be applied to complete two different areas at once to do two cycles at the same time. So, depending on how large the area that's being treated is, it may take a couple cycles to cover the entire thing. The retail price for each cycle costs around $800, so the price of a CoolSculpting treatment depends on how many cycles you need. Treatments for love handles, for example, would usually require two cycles (one on each side). Each side could be done at the same time using two different applicators, or they could be done one after another with the same applicator. Either way, this would be two cycles.
CoolSculpting is very unique in the cosmetic world because of how its price compares. The review from a beauty expert in a feature article about CoolSculping in W Magazine said this:
"Non-invasive, with little discomfort, and requiring no post-treatment downtime, CoolSculpting is also reasonably affordable…It has definitely revolutionized the way we think of fat reduction."
Some patients only pay for CoolSculpting once. Many get the results they wanted with just one treatment. But, to keep losing fat, other patients return for additional treatments, so the cost goes up.
IS COOLSCULPTING WORTH IT?
Polls conducted by RealSelf, a resource and review site for cosmetic procedures, shows that on over a thousand reviews on CoolSculpting over the past 24 months, 82 percent of patients said they thought getting CoolSculpting was worth it for them.
CoolSculpting continues to grow in popularity with over 4 million treatments done worldwide. It's getting more media attention, where skeptical writers try CoolSculpting and come out with positive reviews that you can see in magazines like Men's Fitness, Elle, GQ, Allure and more.
CoolSculpting isn't for everyone, but many patients do think it's worth the costs and potential side effects.
To learn more about non invasive fat removal treatment, visit RealSelf.com.
WHAT OUR COOLSCULPTING PATIENTS SAY
This is what some of our patients have said in reviews after getting CoolSculpting done at Self Care LA. They tend to think it's worth it.
"CoolSculpting is the way to go. I had CoolSculpting about a month ago and I would say that the results are amazing. I was told that it could go between few weeks to 90 days to see the full effect to take place but in less than the time that I was told I already saw the results. I have a bulging fat on my bra area and no matter how I behave on my diet and do all sorts of exercise it won't go away. I would probably do one more session just because I'm loving the effect on me. No down time and no need to worry about getting long time recovery. I would totally recommend it. And I must say that Dr. Shamin Shakibai and his team are all nothing but the best ." -PJ
"I just had Coolsculpting done with Katie, I was extremely skeptical at first but she assured me what my results would look like in a very realistic approach. She made the entire procedure very comfortable considering I am not the type to do anything Cosmetic. It has been 9 weeks and I feel like I can already see my lower stomach shrinking- even though it's supposed to take 12 weeks. CoolSculpting was worth the money and I'd do it again in a heartbeat. The facility is beautiful and state of the art. Katie even gave me wireless headphones and Netflix on the iPad while I was attached to the machine- it was awesome! I would highly recommend Self Care LA and Katie 100%" - Ryan
"I had CoolSculpting performed on my stubborn "bra" fat in December at Self Care LA with Katie. She was knowledgeable and helpful with all my questions and concerns about the procedure, demonstrating a personable and professional bedside manner. The procedure was quick and the discomfort, if any, was tolerable. I was able to get in after work and be out quickly, with no discomfort and best of all zero downtime! I had no pain or bruising at all! I am very pleased with the results, the difference is noticeable! It works!" - Paola
Schedule a Fat Loss Procedure at Self Care LA
At Self Care LA in Santa Monica, CoolSculpting is one of our specialties. We can "dualsculpt" meaning we have more than one applicator, we can do two parts of the body at once. See the results of CoolSculpting fat loss in these before and after photos. Read more about how CoolSculpting works in this article. If you have questions or if you're ready to book a consultation for CoolSculpting, call or book an appointment. Let's get started on your journey to a slimmer looking body.
Next, read about how Self Care LA is a top doctor for CoolSculpting.