Can You Freeze Fat Away at Home?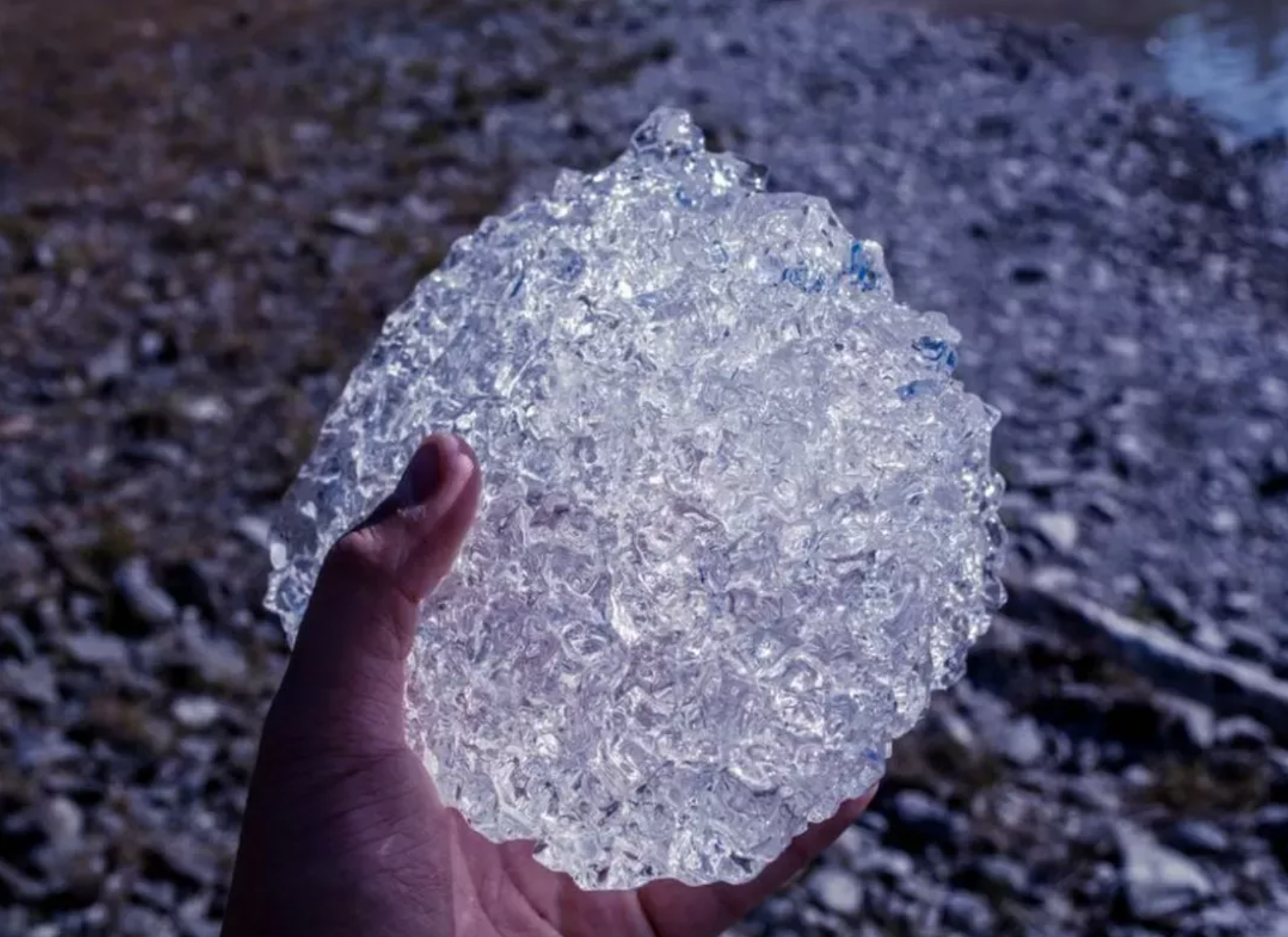 In your searching to find non-surgical and non-invasive fat reduction methods, you might have come across the idea and procedures that freeze fat away. It sounds too good to be true, right?
by Bharat Kothakota, MD MPH
Can You Freeze Fat Away at Home?
In your searching to find non-surgical and non-invasive fat reduction methods, you might have come across the idea and procedures that freeze fat away. It sounds too good to be true, right? But it's not! The most popular method known as CoolSculpting eliminates the fat by freezing it. Some people see the cost and are unsure if they can afford it. So, what else can you do except wonder: can you freeze fat away at home?
What is Freezing Fat?
The process created to freeze fat cells at a precise temperature as to not damage the surrounding tissue is called Cryolipolysis. This technique was created in 2008 when scientists from Harvard observed the formation of dimples in children who ate popsicles. After a few trials, they came to the conclusion that, through a controlled device using a precise cooling temperature, they could eliminate fat cells non-surgically by freezing them.
When the fat cells are frozen, they crystallize and go through apoptosis (cell death) of fat tissue without damage to surrounding skin. When the fat cells die, the body identifies the dead cells as waste and eliminate the waste through its normal process. As it exits the body, your skin and body adjust to the reduction and fat. This leaves behind a more sculpted body, permanently erasing those fat cells from your body.
The most common, FDA-approved method of fat freezing is known as CoolSculpting by Zeltiq, created by those who formed the idea of Cryolipolysis.
Methods to Freeze Fat Away at Home
Since CoolSculpting came out, there have been online talks, videos, forums, discussions, and blogs about freezing fat away at home with home-made techniques in order to save money from professional costs. There have been fat freezing devices created like the "lipo-belt", which has gained the most popularity in the DIY fat freezing community. The lip-belt is a fitted device with cold packs that are chilled in the freezer and placed on the body in hopes to reduce fat. It is believed that it works the same way that CoolSculpting does by freezing the fat and allowing it to die off.
Another way that people claim to kill their fat cells at home is by placing ice or ice packs to the body and just waiting. Newer DIY methods that people have tried is sitting in ice baths in hopes of targeting all the areas of fat at once.
RISKS OF FREEZING FAT AT HOME
The main problem with freezing fat at home is that the "acclaimed" methods are not FDA-approved and there are no clinical trials to prove that devices like the lipo-belt work. Not only that but these techniques are not safe because of the actual harm it can cause to your body.
All of these DIY techniques can cause harm to your body like burns, scars, and even blisters. The inconsistency of the temperatures can cause discoloration of the skin and damage to muscles or nerves underneath the skin.
WHY FREEZING FAT AT HOME DOESN'T WORK
All the methods that people may find are not FDA approved, so the safety of using these at home procedures can't be guaranteed. In order for the cooling to work and freeze the fat without causing skin or nerve damage, the cold temperature needs to be maintained for a specific period of time without fluctuation.
When trying to freeze the fat at home with ice packs or other methods, it cannot maintain the controlled temperatures needed because of your personal body heat. Some people try to make the packs colder so they stay frozen longer, but that can damage skin without the proper gel-pad or protectant.
If a device only costs $20 or you just need to use ice packs to remove fat cells, everyone would be doing it and you'd hear a lot more about the breakthrough of what ice packs can do for you. The reality is that a freeze fat away at home solution is too good to be true. The only cooling technique approved by the FDA to freeze fat away is by a brand called Zeltiq that creates the CoolSculpting machine. Any tools for "freezing the fat" or "CoolSculpting" at home are imitations not by the Zeltiq brand.
How Freeze the Fat with CoolSculpting Works
When scientists say that CoolSculpting "freezes" fat cells to reduce them is a simplified explanation of how CoolSculpting works. The Zeltiq CoolSculpting machine works at a specific cooling temperature so that it does not damage any skin or the surrounding tissue of the fat cells. The machine pulls fat to the surface with a vacuum device to make sure it is actually targeting the correct area.
The controlled cooling during a specific time period is what makes the treatment safer than the inconsistent cooling offered with lipo-belts or ice baths. Those methods cause an inconsistent freezing at unstable temperatures. Not only that but, unlike the freezing fat at home, the CoolSculpting machine is FDA-approved.
Self Care LA Offers CoolSculpting
Self Care LA offers CoolSculpting to patients looking to reduce the amount of fat on their bodies to produce a more sculpted appearance. While you may not be able to DIY CoolSculpting at home, Self Care LA works to create successful results through CoolSculpting by the precision achieved by a licensed practitioner. All our physicians have gone through the necessary training in order to perform CoolSculpting effectively.
If price concerns you, come to Self Care LA! Through your consultation to talk about your body goals, we can also discuss different ways you can save money and pay for your CoolSculpting treatments! Give us a call today to come in for a consultation and start modifying your body to the goals you are trying to achieve!