Botox Reactions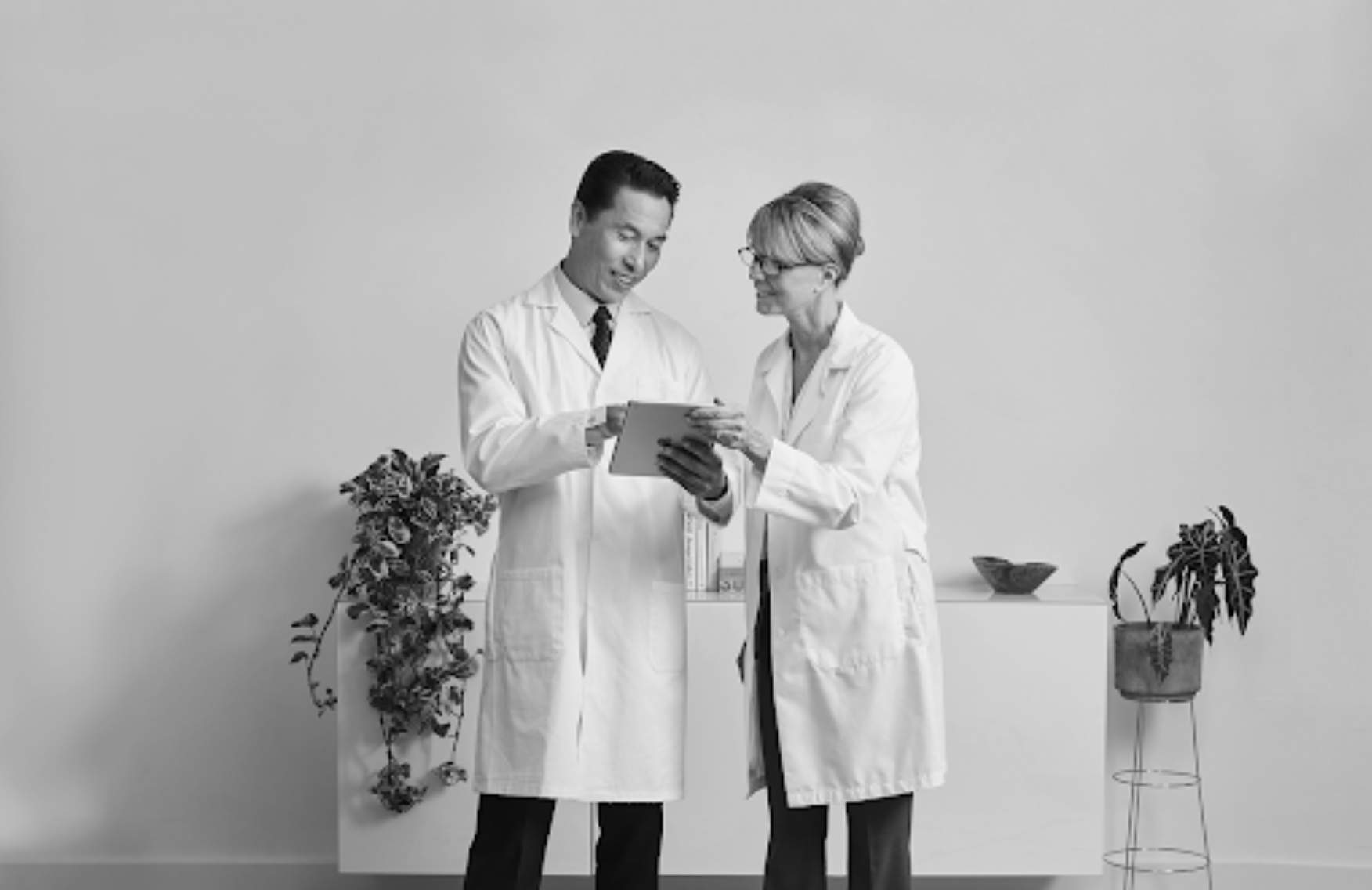 Reactions with Botox are a concern for many prospective clients who have not tried the injectable wrinkle remedy before.
by Bharat Kothakota, MD MPH
Reactions with Botox are a concern for many prospective clients who have not tried the injectable wrinkle remedy before.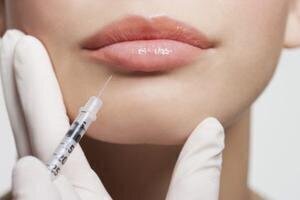 Although reactions to the popular treatment are extremely rare, they should never be overlooked. If you are equipped with the best information, know what to expect and are interested in learning more about the rejuvenating benefits of Botox, you are invited to read further and learn more about the common and not-so-common reactions to the initial injections. Here at Self Care LA, we are Southern California's one-stop hot spot for Botox, Coolsculpting and many other restorative medspa procedures. Our offices are conveniently located in Santa Monica and Los Angeles. If you have any questions, feel free to contact our offices to learn more about Botox or any other minimally invasive, injectable aesthetic treatments. To speak to one of our helpful representatives directly our number is (310) 856-9583
Background on Botox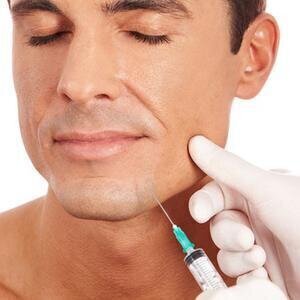 Since being FDA approved in April 2002, Botox has become an incredibly popular solution for facial lines and wrinkles, having since sold over 100 million vials [i]. Botox is simply an injectable neuromodulator that rejuvenates targeted areas by suppressing muscular contractions in certain areas across the face. This minimally invasive procedure is looked at as a more desirable approach to combat the signs of aging than other invasive alternatives. Botox is used to zero in on certain areas of the face. Laugh lines, crows feet, "bunny nose" and furrowed brows are just some of the popular treatment areas. With only a little poke, those pesky lines are eliminated, promoting a less textured, more radiant face.
SHOWCASE A YOUNGER YOU
Botox treatments are sought after to help erase wrinkles and lines that crease the skin on our faces. After a Botox session, a visible elimination of the wrinkles can be seen as little as 24 to 48 hours after the procedure and for up to 4 months thereafter. For many clients, the results are so satisfactory that they continue routine Botox treatments to keep their appearance looking fresh and lively. However, like any other medical procedure, it is imperative for any prospective patient to carefully consider the benefits and potential side effects of this simple procedure.
A Proven Track Record
Being that it is on the cusp of being a household name, Botox has been widely researched by many medical professionals around the world.
In fact, over 22 years of published research, Botox has been discussed in over 528 peer-reviewed scientific and medical publications. In a specific study reported to the USDA, researchers analyzed 1,031 Botox injections over a 12 year span where they found only 36 reported cases of adverse reactions during cosmetic use [1]. Coupling that research-backed success with approval by the FDA, Botox has been widely trusted to produce satisfactory, effective, and most importantly safe results.
Personal Consultation
At your consultation, our expert team will go over our solutions to regaining your optimal physical appearance. We will take note of all your preferred aesthetic goals. After going through your medical and surgical history, we will highlight specific treatments that we feel are necessary in achieving your desired results as well as answer any questions you may have about our services and procedures.
If you would like more information to see if Botox is the solution to your own personal appearance needs, please contact us at Self Care LA to schedule your free private consultation.
If Botox is seen as the correct course of action, then our medspa professionals will educate you on what to expect from a session at one of our Southern California offices. Our mission is to provide you with expert care that leaves you satisfied and looking the way you have always dreamt of.
Before Your Botox
To ensure a smooth procedure with optimal results be sure to follow the guided outline given to you by the medspa professional at your consultation. Upon scheduling a Botox treatment, it's important to follow these easy steps for the best results.
PREPARATION FOR BOTOX INJECTIONS
Tell us if you are pregnant, breastfeeding, or have dairy allergies
Stop taking any blood-thinning medications 2 weeks prior to receiving Botox injections
Do not consume alcohol the day before or after your procedure as it has a blood-thinning effect and can cause similar complications brought on by blood-thinning medications.
Maintain good hydration
Avoid touching the site of your injections.
Procedure
Botox injections are administered using a delicate, small needle. The injected Botox suppresses the contraction of muscles that cause wrinkle lines, smoothing out the skin's creases in the process.
Take Care of Yourself After Botox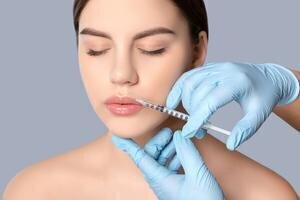 After your session, it is important you are committed to taking good care of yourself and using common sense. This will ensure that you'll be primed and ready to enjoy the immediate uplift in confidence that Botox injections are known to provide. Side effects with this procedure are rare, but if you do begin experiencing side effects they are typically mild and last no longer than a couple of days. Over-the-counter medication is best to help alleviate most symptoms and discomfort.
If You Are Experiencing Mild Bruising
Use pillows to keep your head elevated and reduce swelling
Apply ice or a cooling pack regularly for 2-3 days following your injections
Continue to skip taking blood thinners, unless your doctor advises otherwise
Avoid strenuous activities for 2-3 days after your treatment
Continue to refrain from enjoying alcoholic beverages
Rest and self-care after your injections is vital. With the correct preparation and precautions, soon you will be able to see why millions have turned to Botox to regain that youthful glow.
Potential Side Effects
Slight swelling may occur after injection. This is normal. It is also normal to experience slight bruising around the injection site as even the faintest needle can disrupt blood in your skin. As the Botox sets in and begins to go to work, a little soreness in your facial muscles is completely normal. These side effects can be safely remedied by using over-the-counter medication.
Rates of Botox Side Effects
Although rare, it's important to be aware of other, less common side effects. Allergan, Botox's pharmaceutical company, has studied and published a list of average rates of side effects based on injection site(s) [3].
Glabellar lines, or "the elevens" between the eyebrows and above the nose:
Drooping of the upper eyelids, or ptosis: 3%
Facial pain: 1%
Muscle weakness: 1%
partial or slight paralysis of the face: 1%
Forehead lines with glabellar lines:
Headache: 9%
Brow ptosis, or drooping of the brows: 2%
Eyelid ptosis, or drooping of the upper eyelids: 2%
Other Rare Reactions
No matter how rare they are, here at Self-Care LA we are committed to providing you with the best knowledge and expertise to give you the results you desire and to help you be prepared for any side effects along the way. Two rare side effects some patients have noted include dry mouth and difficulty swallowing.
DRY MOUTH
After being injected into certain facial areas, Botox has been seen to affect the level of saliva production, which can then lead to dry mouth. Patients report a hoarse throat and a sick feeling in their mouth. This side effect has only been experienced by a few of our patients and should only last for a few days.
If You Are Experiencing Dry-Mouth
Stay well-hydrated
Opt for sugar-free lozenges or gum to stimulate saliva production.
Use alcohol-free mouthwash or a specialized mouthwash for dry mouth
TROUBLE SWALLOWING
Dysphagia, or difficulty swallowing, is a rarely seen side effect of Botox. This results from Botox traveling from one muscle to another and should only last for 2-10 days(3).
How to Manage Trouble Swallowing
Stay well-hydrated
Drink through a straw
Consider choosing soft foods and soups to make meals easier to swallow
Eat and drink carefully
Dr. Aggarwal and Our Team Are Here for You
Rare side effects aside, the most common side effect is a happier, younger looking you! Here at Self Care LA, we are happy to help you regain that youthful glow and are proud to be your #1 choice for all your medspa and cosmetic needs. Following your procedure, stay in touch with us and let us know if you are experiencing any side effects. Don't hesitate to call our offices at (310) 856-9583. Your feedback lets our expert team ensure you are satisfied and comfortable with your results. Also, hearing about any side effects you may experience will help Dr. Aggarwal fashion the perfect Botox regimen for you! As you continue to learn and stay up-to-date on our current medspa services be sure to check out Dr. Aggarwal's Beauty Blog.
References
Coté TR, Mohan AK, Polder JA, Walton MK, Braun MM. Botulinum toxin type A injections: adverse events reported to the US Food and Drug Administration in therapeutic and cosmetic cases. J Am Acad Dermatol. 2005;53(3):407-415. https://doi.org/10.1016/j.jaad.2005.06.011
British Association of Aesthetic Plastic Surgeons. (2016). Botox: Botulinum Toxin Injections.Accessed January 20, 2021. https://patient.info/cosmetic-surgery/cosmetic-facial-injections/botox-botulinum-toxin-injections
SUBMITTED BY ALLERGAN ON 2/1/21 HIGHLIGHTS OF PRESCRIBING INFORMATION. (n.d.). Retrieved June 4, 2021, from https://www.accessdata.fda.gov/drugsatfda_docs/label/2021/103000s5318lbl.pdf